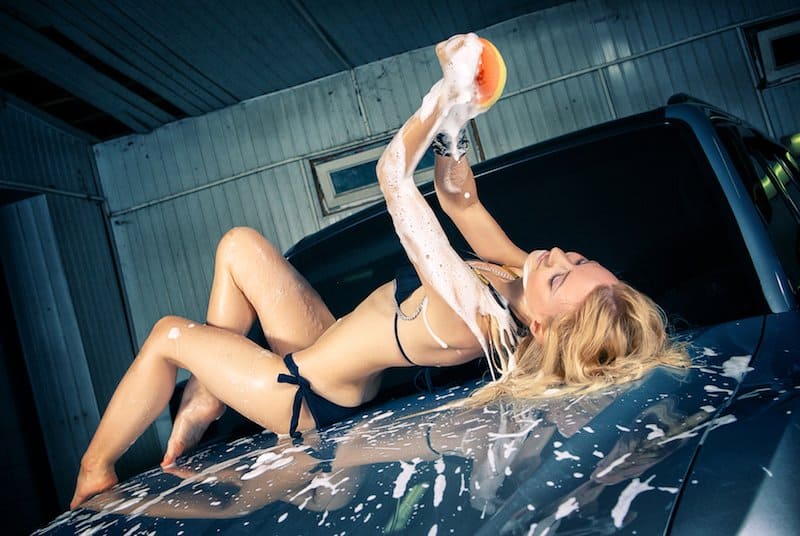 With end-of-year holidays upcoming, costumes, fantasy, and cheerful cosplay are fast approaching. Between Halloween, Christmas, and Thanksgiving, you'll soon be noticing Santa shirts, naughty elves, anime characters, sexy pilgrims, and a huge variety of other fantasy characters browsing the local grocery stores and making eyes at the hottest people in sight. With all the festivities coming up, you can join in on the fun by adding a little fantasy to your sex chats! It's easy to get started, if you want to have some fun with your imagination!
The first think you should keep in mind is don't be shy or embarrassed, just have fun with it! Everyone here wants to have fun, and the ultimate goal is an unforgettable orgasm. Adding a little fantasy and roleplay to your encounter can be the thing that makes you stand out and makes your partner want to join you for round two later!
To make things simple the first couple times, roleplay as your favorite characters to try being someone else. We tend to know our favorite characters pretty well, so pretending to be that character will be easier, since you already know their mannerisms and desires. Step into their head and have some fun with your phone chat partner while they introduce themselves as their own favorite character! The creativity of different universes and stories colliding can be a lot of fun!
Ask your partner what their fantasy is, if you don't have one. Not everyone has time to read or watch TV, which is fine. Sometimes we get nervous and draw a blank when someone asks what our fantasy is, despite having the same fantasy for the last decade. If you need some prompting, try asking your partner what they would like to roleplay as, or who they think you should be. Even if you don't like their suggestion, the idea may get your mind working, again, so you can think of something you like better.
Keep in mind that realism doesn't necessarily have to apply, get creative. Physics don't apply to imagination, so incorporate flying or fire-breathing dragons. Take your date to the moon or have sex in the devil's bedroom. The important part is the human connection and the sensual chat while you fulfill your most base desires and needs.
If you have trouble with details and imagining places, incorporate things you know, such as locations or outfits that you've seen elsewhere. Think of your favorite TV show setting or a vacation destination where you've wanted to get naughty but didn't have the chance. Check out costumes and outfits online for details on what you might be wearing.
The end of year festivities are fun and can be made even more fun by using them in the sexy setting of your most intimate moments. Use them to your advantage and have a little bit of creative and sexy excitement!