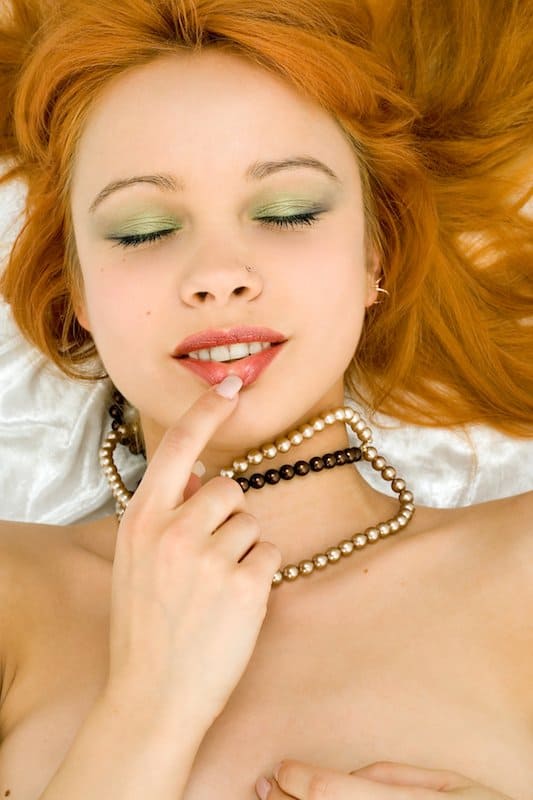 There's no doubt: quickies are sexy! Having a steamy sex encounter in the weirdest place you can possibly think of, maybe in a public place where you feel turned on by the risk of getting caught, is incredibly hot!
The good news is that, if you aren't ready to face the risk that your boss finds your boyfriend naked under your desk, you can live out the same fantasy over the phone, too! On dirty talk lines, there are plenty of sexy strangers looking for torrid phone sex quickies while they're at work, at the supermarket or on the go. Here are some tips to make your quickie over the phone a success:
If you're planning to call the sex number from your workplace, or around other people, invest in a good pair of headphones with a built-in mic. The risk of getting caught can be very sexy, and the thought that there are many prying ears around may arouse some people, but in most cases, you can get the same adventurous feelings without actually facing the risk of being overheard. Plug your headphones on, and you're ready to go!
Find a place where there's some background noise, like a crowded bar, bus or subway station. This way, other people won't be able to hear you talking dirty with a stranger over your mobile device, but you'll still enjoy every single minute of the call thanks to your headphones.
Plan exactly how many free minutes you have to talk, so you can immediately tell your phone sex buddy how much time you have to talk. This way, they won't feel awkward if you need to leave the sex chat earlier then they expected. Instead, they will feel very aroused because you're actually chatting about sex with them from a public place!
Try to plan your call when no one is supposed to interrupt you: during your lunch break, on the bus or the train, or while you're waiting in line at the post office or the doctors. The person on the other end of the phone sex line may feel weird if you need to stop your conversation every 5 minutes.