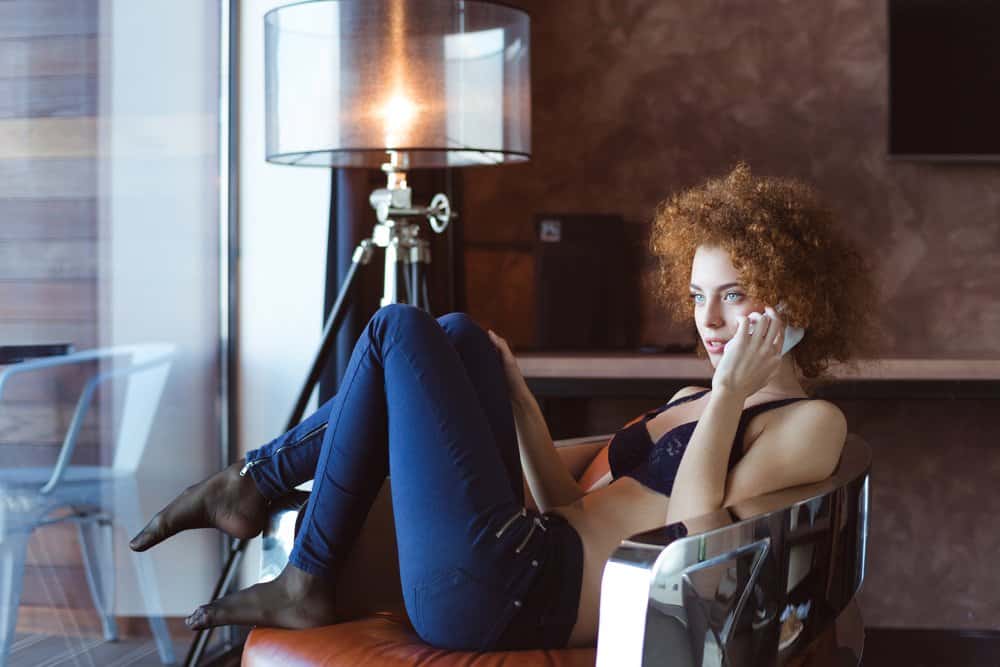 Chatlines are one of the best ways to engage with other people, allowing you to do so from the comfort of your home. There are many options out there, and this service offers completely free chatlines to try. Many people have questions about what this means, however. This writing explores how chatlines operate, how to get the most from your experiences, and the many ways that people enjoy connecting. Trying out free chat services is a fantastic introduction to the many benefits these types of services have. Take some time to enjoy yourself, the people available to connect with are fantastic.
Some Of The Fantastic Features You Can Explore
Try phone chat dating for free, taking advantage of many of the excellent features that are offered. Phone chat is growing in popularity, with many people loving the convenience it provides. There are also other benefits to phone chat line conversations, including the anonymous nature the chats bring. People often feel they can be themselves more easily, opening up when it comes to topics they are interested in. The same is true for fantasies and fetishes. People who are interested in exploring sex and sexuality will find a welcoming community of people here to engage with.
Among the fantastic features that are found here are the greetings and introduction messages. Many people here provide information about themselves, including some of the things that they are interested in. By using their greetings and introductions, you can more easily find people you are most interested in. Take some time to exchange messages, hookup for live one-on-one conversations, and enjoy the wide range of personalities, body types, voices, imaginations, and interests of the people features here.
Get To Know Other Singles
This service specifically offers ways for people to connect over the phone. While meeting people in person is not something that happens here, practicing phone sex, engaging with other people who are interested in you, and getting more comfortable talking to people before going on dates with others are among the many reasons people use phone chatlines. There are plenty of singles here as well, people who are excellent for social interaction and more. The lines are free to try, making this a top spot to get the connections you are most interested in.
Is It Really Free?
There's no overhead to try things out here, encouraging as many people as possible to join in on all the action and find what they're looking for. After you decide you like it, there are options to upgrade your membership to get access to even more. Plus, many of the features here are always completely free. This service cares about all members, providing access to casual fun and deeper interactions that they love. Enjoy this free phone chat line platform, accessible for people to try free of charge. Use it to find the people who are right for you and make meeting people and making connections as easy as possible. There can be many barriers to casual fun and social connections and this service eliminates many of them.
This is the top place to facilitate honest connections between people who are looking for something special. That is one of many of the fantastic benefits of this service.
Who Is On The Chat Lines? 
There is just about anyone that you want to chat with! There are girls and guys of all types. You will find college coeds, business executives, housewives, older women, athletes and more. There is someone out there who is a fantastic match for your desires and needs, whether you prefer a blonde in her 30s or a brunette MILF. Browse this selection of cougars, college studs and cute intellectuals.
Do Women Use Chatlines?
There are many girls who are on chat lines, the answer is a resounding yes. Girls want to find connections just as much as guys want to find girls, and there are women of all types here. Find women who are looking for all different types of phone fun, just like you. There are women who want a hook up, and ones who are also looking for something deeper over the phone. The women on phone chat lines are just as eager as you are to meet someone and get to chatting.
Are There Men Here?
Women tend to wonder what type of guy can be found on these chat lines. The answer: there is every type of guy available. Some girls assume that these guys are only looking for a hook up. It is true that some of them are, but many of them are looking for something deeper or more consistent. Whomever it is you are hoping to find, there is a good chance they are already at the chat line party, so take a moment and make a call. Your next adventure awaits.
Final Notes
Take a look at the blogs on this website and use the tips here to have amazing experiences. Finding open-minded people who are interested in the same things you are is a straightforward process. There are fantastic and flirtatious people of all types, all looking for social connections and positive interactions with understanding people. Many people find talking over the phone to be easier than talking in person, and the anonymous nature of the platform here can make it easier for people to be themselves. If you have questions about love, dating, romance, sex, sexuality, or other things, there are plenty of phone partners you can get to know who will enjoy chatting them out.
Phone chatlines can also be used for casual sex fun, too. Take a look at people's profiles and listen to their introduction message. With such a wide range of fantastic people available, this service brings everything from one-time phone conversations to regular experiences. With your goals in mind, the people here are excited to chat. Try this service out for free, the features offered are exceptional.