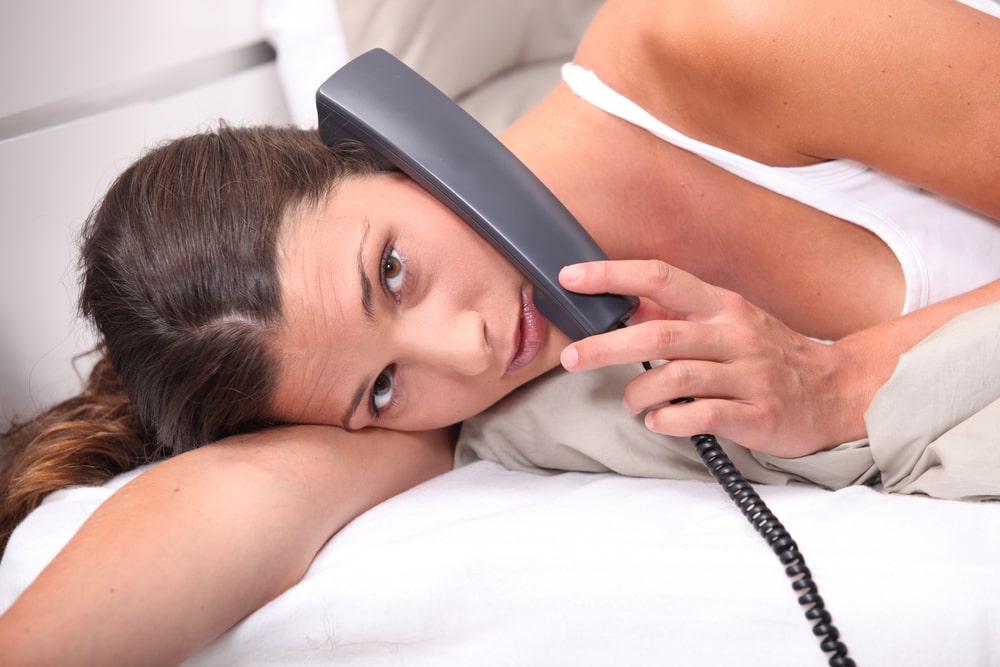 When it comes to the world of phone sex operation, authenticity might not be the first word that comes to mind. However, for many operators, being true to themselves is a fundamental aspect of their work. In this article, we'll explore how phone sex operators navigate the delicate balance between fantasy and authenticity, ensuring that their callers have genuine and satisfying experiences.
Authenticity in the World of Fantasy
The Role of Fantasy: Phone sex operators are masters of crafting alluring fantasies for their callers. These fantasies can range from the sensual to the exotic, but they all have one thing in common: they provide an escape from reality.
Remaining True to Self: Authenticity doesn't mean sharing personal details or breaking character, but rather, it's about infusing their work with genuine passion and enthusiasm.
Creating Believable Fantasies
Building Credibility: Successful phone sex operators are skilled at creating scenarios that are believable and enticing, drawing callers into a world of desire.
The Art of Storytelling: They use their storytelling abilities to craft scenarios that align with the caller's desires while staying true to their own creativity.
Respecting Boundaries and Limits
Setting Boundaries: Authentic operators have clear boundaries and limits in their work, ensuring that they are comfortable and safe while providing services.
Consent and Communication: They prioritize communication and consent, ensuring that callers understand and respect the boundaries set during the call.
Empathy and Connection
Connecting on a Human Level: Authenticity shines through in the connections operators form with their callers. They engage on an emotional level, creating meaningful experiences.
Empathetic Listening: They are skilled at empathetic listening, allowing callers to express their desires and feelings without judgment.
The Challenge of Balancing Authenticity
Remaining Professional: Phone sex operators must balance authenticity with professionalism. While they connect on a personal level, they also maintain the necessary distance to provide a safe and enjoyable experience.
Fantasy vs. Reality: They understand the clear line between fantasy and reality, ensuring that callers are aware that the interaction is a fantasy, not a real relationship.
Ethical Considerations
Informed Consent: Ethical operators prioritize informed and enthusiastic consent, ensuring that all interactions are consensual.
Respecting Privacy: They uphold strict privacy and confidentiality standards to protect callers' identities and personal information.
The Impact on Callers
Enhanced Satisfaction: Callers can sense when an operator is genuinely engaged, leading to more satisfying and memorable experiences.
Building Trust: Authentic operators often have a loyal customer base, as callers trust that they will consistently deliver enjoyable experiences.
Authenticity as a Competitive Edge
Standing Out: In a competitive field, authenticity can set operators apart. Callers are more likely to return to those who provide genuine, engaging experiences.
Longevity: Authentic operators often have long, successful careers in the industry, as their ability to connect with callers keeps them in demand.
The Power of Authenticity
Balancing authenticity in the world of phone sex operation is a delicate but rewarding endeavor. Authentic operators create fantasies that are not only enticing but also deeply satisfying for their callers. They infuse their work with genuine passion, empathy, and respect, allowing callers to explore their desires in a safe and enjoyable space. In an industry where fantasy reigns supreme, authenticity becomes the secret ingredient that transforms a call into an unforgettable experience.