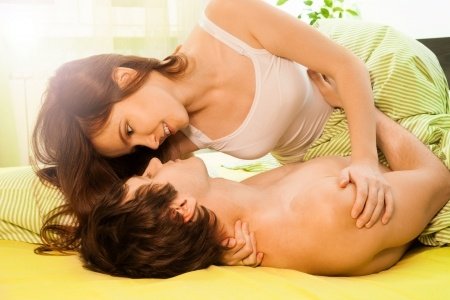 When it comes to the booty call, pretty much anything goes. However, there are some basic booty call tips that should seem like common sense to everyone, but not everyone is so lucky to have been put on this earth with that knowledge in mind. Some people think that when you have a booty call, you still have to play games like when you are dating someone, but that's just not true. A booty call is something different and you should play by your own rules for them.
First of all, you don't need to think about turning down any sexy thing that is offered to you. Some people think that waiting to have sex is better if you're going for a more serious relationship, but when it comes to a booty call, it would not be wise to say goodbye to someone who is offering you a blowjob, a handjob or the whole shebang.
Booty calls are kind of like a relationship in which you can get some items removed from your sexual bucket list. After all, you probably don't have to answer to each other in the harsh light of day too often. Make a list of every freaky thing you've ever wanted to do and then see if your lover is into doing any of them. Once you find out what you both want to do, get out the sex toys or put on that kinky outfit you've always wanted to try because your fantasy is finally happening!
If your booty call is your side piece, one main piece of advice would be to not talk about your other relationships, unless you are practicing ethical non-monogamy which is a form of relationship in which talking about other relationships is encouraged. Happy hook ups!