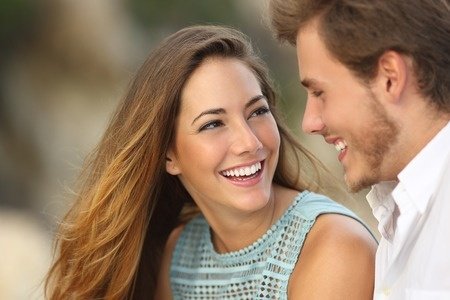 Once you've used Talk121's local chat lines to find that person you actually want to meet face to face, you probably want to start your first date with your best foot forward. You're already pretty cool, but there are certainly some things you can do to be the best first date possible. It all starts with the beginning.
1. Punctuality
Being fashionably late is so passé! Show up for a first date on time to give your date a great first impression. Bonus points if you hit up the restaurant a few minutes early to snag a table for the two of you. Of course, everyone knows that traffic etc. happens, so you or your date should be understanding if one of you is a little bit late!
2. Respect
Of course showing respect for your date is important, but you should also be considerate to others you encounter on your date including waitstaff at restaurants, clerks at shops and anyone else! That will give your date an excellent impression of you.
3. Looks
You don't have to look like Brad Pitt or Scarlett Johansson, but you should do your best to look pretty nice, whatever that means for you. Take a shower, put on a little lip gloss or run a comb through your hair, and pick out a nice outfit. When a date sees that you've put in a little effort, they will feel really special! It just helps to start things out on the right foot.
4. Talk
Just talk to your date. You've already clinched them over the phone with one of our local chat lines, so you don't need to try any silly pick up lines. Be honest and represent yourself honestly. That will give you a leg up!
So there you have it. All you have to do is pick up the phone and start chatting today to get on the road to an awesome first date!