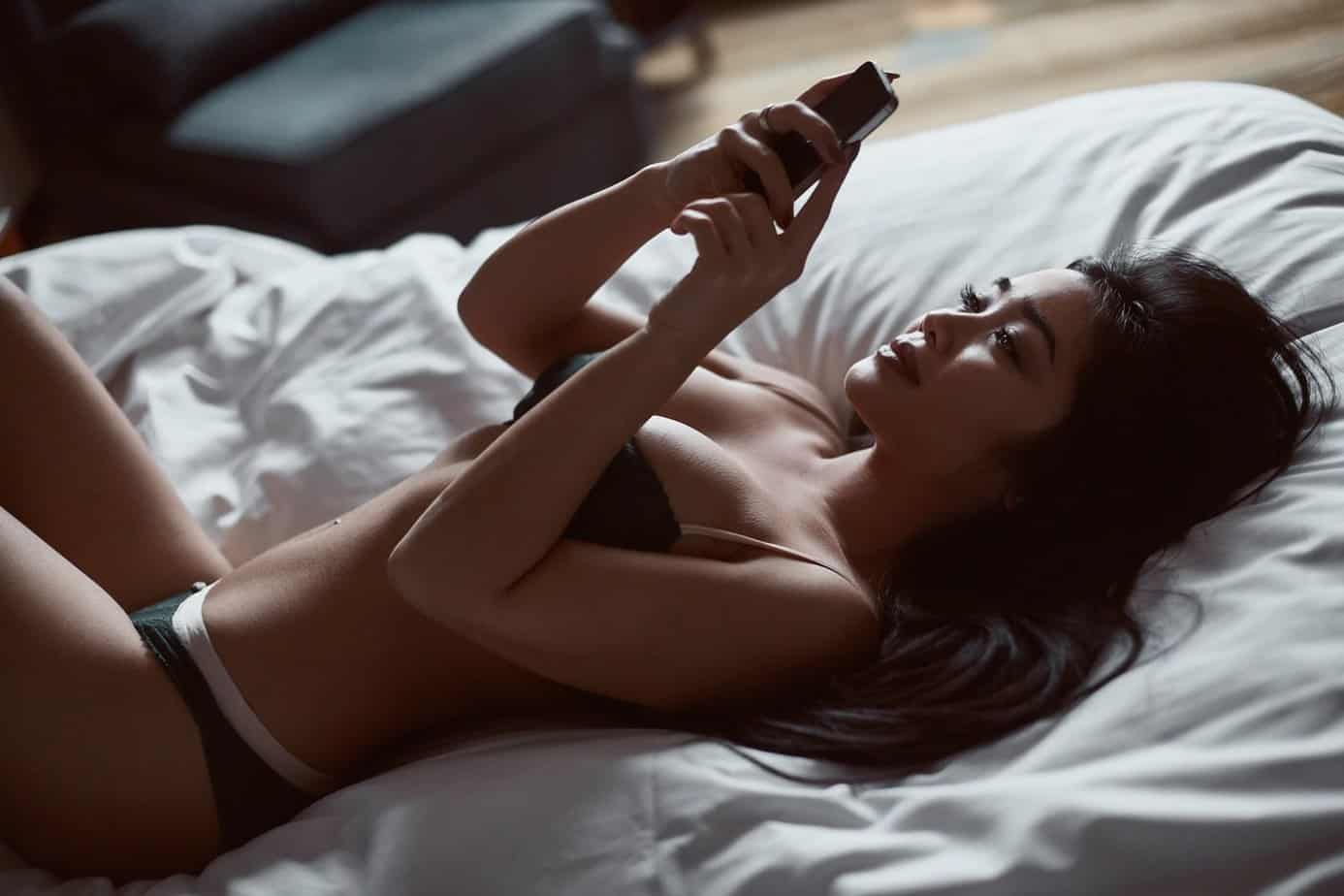 Are you a phone sex newbie?
New to phone sex?! It's a great way to discover what you want. You can easily meet and connect with people from all around the world. Phone sex it's the art of dirty talk with new people.
You can get in touch with your sexual side and chatted up about all your fantasies with people who are like minded and friendly. Phone sex can happen at any hour of the day or night as the platform is open 24/7.
If you're new to phone sex, you can read this blog and get all the information to speed fast your journey in self pleasure. Masturbation is always more fun with a friend and there's no complications to experiencing a one-on-one light-hearted affair on the phone because once you're done you can simply end the call.
Get started today by picking up your mobile phone and dialing one of the free phone sex numbers. You will then be connected to someone new in a matter of moments. Chat about yourself and ask open-ended questions to your new phone friend.
Usually within a short period of time you will be able to determine whether you want to remain on the call. Most people are friendly, horny, and fun. However, you may interact with someone who just doesn't see eye to eye with you. Should that be the case there is no need to fret, all you need to do is say goodbye and end the call. Then you can redial into the phone sex chat line and speak to someone new.
Why do people like phone sex with strangers?
People from around the world go out of their way to dial into the Talk121 platform. Some enjoy dirty banter and others dial in for naughty role-play. On a larger level, many people enjoy in-the-moment connections and wild phone sex conversations.
Many enjoy the variety of people you can meet and mingle sexually and creatively. Experience something new with someone new whenever the mood strikes. Get dirty, imaginative, and learn about other's desires while sharing yours.
What is the best phone sex advice?
There is a lot of phone sex advice available, but it's believed that the best advice is to be yourself, be open to new things, and explore your desires with others. The only thing that truly matters on the phone chat platform is having fun.
One of the great things about the Talk121 platform is that you never know who you may meet next. Anonymous phone sex is always just a call away.
Sharing and listening to sexual fantasies can be an adventure as you never know what a phone friend may say and how they will add fuel to your fire. You can even co-create sexual fantasies while having fun and learning new things about yourself and others.
Sharing all your fantasies will help you gain confidence and enjoy your time while cumming hard. You can learn about other people's fantasies too and may even discover new sexual desires from the conversations you have on the free chatlines.
It may feel daunting to express yourself so openly with strangers if you've never done it before, but it's assured that your identity remains private and the conversations you have are secure and anonymous. That makes many newbies to the Talk121 platform at ease to explore in dirty sex conversations. Try it out yourself!
Explore new avenues of sexual play
The telephone chatlines is the perfect avenue for sexual exploration. You can experience a range of sexual fantasies, desires, and naughty conversations.
Phone sex tends to be unique and covers a range of experiences from trying sexy role-playing scenarios out to expressing your desires and fantasies. You may also co-create fantasies with phone friends while getting off on the phone.
Dirty sex conversations are always available to you on the Talk121 platform. You never know who is going to answer your call and that's a part of the fun. Explore all that anonymous phone sex can be for you and learn new ways to relate to others sexually.
Engage in dirty sex conversations
Engage and develop dirty talk skills by chatting with hot and horny strangers on Talk121. You can practice as often as you want to as the telephone chat line stays open with hundreds of singles happy to chat it up with someone like you 24/7.
Try new things when and if phone friends bring up something new to you. Learn more about yourself, your attractions, use your voice, and connect with others in lighthearted dirty sex conversations.
Even if you dial into the free chatlines often, you'll never speak with the same person more than once. That calls for in the moment interactions that are always fresh, new, and unique.
Another way to add to the phone sex experience is to read erotica with your phone friends on the phone. You can either pick up your favorite naughty text or co-create something with a phone friend in the moment.
There are no wrong ways to explore on the phone chat platform so if you have something in mind be sure to bring it up during the calls.
You can even ask your phone friend to pick a theme or a character or two and create something fun, hot, and entertaining on the call. Whatever kinks or fetishes arouse you, talk about it and meet people worldwide that share and have their own sexual interests.
Try a role-playing scenario
Role-playing scenarios are a fun creative way to get off with strangers on Talk121. This is also a creative way to connect with others. You can put yourself in another character's shoes but make it sexy too. That way you can have fun and be in the moment with your phone pals.
You can try a popular sexual role-playing scenario like a doctor/patient-based scenario or a housewife/farmer scenario. In fact, whatever characters seem sexy to you, you could always ask your phone friend if they would try it out with you.