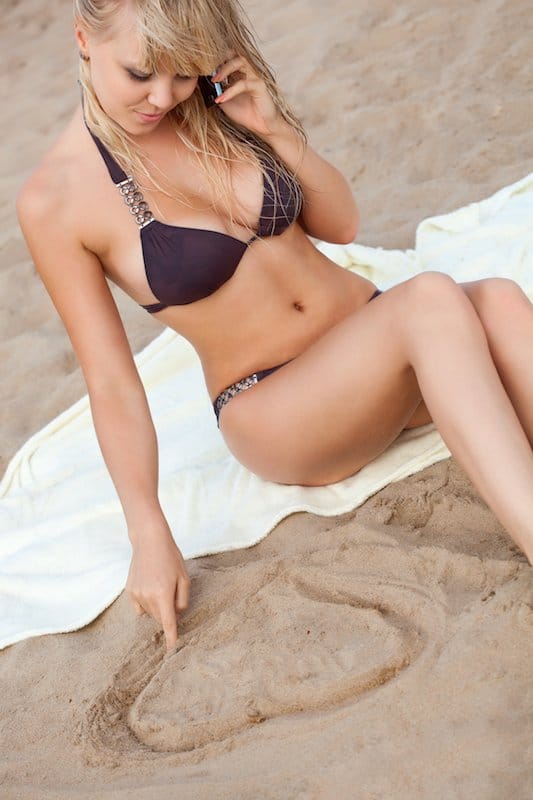 If you're a bisexual woman, you may have a hard time dating. Not only do you have to pick between if you want to date a guy or a girl, but you also have to wonder if the person you're dating will be upset when they find out that you're bi. Some chicks don't want to date a bisexual girl if they're a lesbian, and some dudes don't take bisexuality seriously. So, what's a girl to do? Luckily it's pride month so we've got plenty of tips for the bisexual women out there who want to make a match on the phone lines.
First of all, phones are a great place out there for you. This is because the people on these lines are incredibly open minded. They will not judge you for your sexual tastes, and in fact, they might find you more interesting because of it. The second thing is that there are a lot of couples on the phone line that could fulfill your desires to be both with men and women. You could play the part of the third in a hot threesome on a phone fantasy.
The second major piece of advice is to just be yourself. This is true always on the phones, but if you want to be bisexual then it's important to let people know. Most people will think this is a plus, but being up front is always important in dating. You never know, when you're talking on hot phone lines it will spark a new fantasy to come out and it will lead to a super hot time. If you haven't tried it yet as a bisexual chick, you'll be really happy! Get on the phone and find out what you have been missing out on.