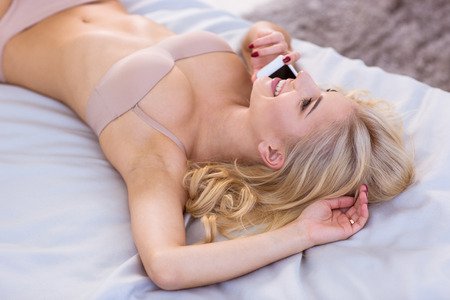 Talk121 has a lot of different things to offer through chat line dating that will help you find what you're looking for whether it is a lover, a hook up, a booty call or a relationship. Everyone here is looking for something different, but there are some people here who are definitely looking for the same thing as you.
Booty calls are nice, and there is someone on here who wants one as badly as you. A booty call is when you have a friend who you get along with just fine who you can call up whenever you're feeling horny. There are tons of people on here looking for just that, doesn't it sound nice?
Phone sex is another thing that can be found among the members of Talk121's chat lines. This is something where you try to see if you have any sexual compatibility without ever leaving your home. You get to talk dirty to each other and maybe even pleasure yourself while talking on the phone to someone new. If you get along well enough, why not meet for a date and have a real hook up?
Relationships are hard to find which is why so many people use Talk121's chat lines to find people they may not usually come across. You can talk to someone for as long as you wish, and see if there is some level of compatibility that can go beyond the bedroom. Once you find the one you think could work, ask them out on a date and try things out.
Whatever you want out of your local chat line dating experience, there is someone else who is looking for the same thing as you, who is also in your local area. Singles everywhere find each other on the other end of chat lines, and you can too.