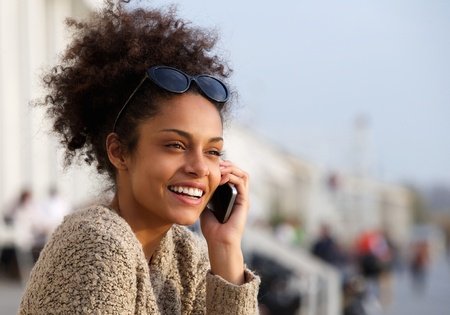 Chat lines are a great way to meet people you wouldn't normally encounter in everyday life. But when you're looking for love, it can sometimes be hard to sort out just who is the exact right person for you. That's why we've got great dating tips just for you.
1. Don't Settle
Sometimes when people get into the upper reaches of age, they tend to just pick the one who conveniently comes along. This is called settling, and it's not going to lead to lifelong happiness. Don't settle for less than your best. With endless opportunities for people to meet on phone chat lines, why would you stop with second best?
2. Try Something New
People who are into dating sometimes get the idea that they have "a type." There is such a variety of people out there in the world, why would you box yourself in and cut yourself off from some wonderful people in the world? If you're feeling stuck in a rut, you can use a Talk121 chat line to meet someone completely different from those you've associated with in the past.
3. Lists are Good
Before you embark on your dating adventure, making a list of the qualities you want to find in a person, or the activities you want to do with your partner can help you to focus on things. Of course, a list of 200 qualities might be a bit hard to fulfill, but picking 10 or 15 things that are an absolute must in a partner could be helpful.
4. Trust Your Gut
Your intuition is usually right. If you feel like jumping someone's bones, then that's a sign of chemistry. If you don't even feel like you want to kiss them after a few hours of hanging out, then you're probably not a good match. Listen to that inner voice because it doesn't steer you wrong!
Following these tips will help you have an even more fulfilling experience using a Talk121 local chat line to find love!