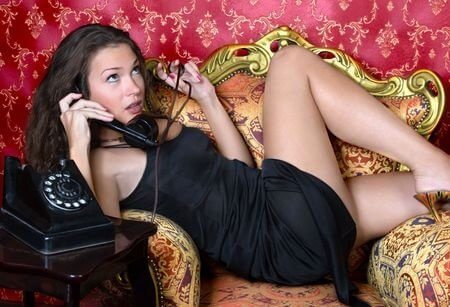 Meeting someone special on a chat line is pretty exhilarating. By calling a local chat line for your area, you'll have access to tons of singles who are looking for something fun just like you. However, meeting someone on a chat line isn't like picking up people at a bar or hitting on a hottie at the gym. What would you talk about on the phone with a perfect stranger? Well, there are actually tons of things to chat about. Here are some suggestions to keep your convo going strong.
1. Be Warm
Some people think it's better to play it cool when it comes to dating but you might find that you catch more flies with honey! It's ok to say that you like a person or you find their voice attractive, and it might get you talking on a long steamy conversation for hours on end, maybe all night long.
2. Keep it Pleasant
Yes, life is full of hardships and mean exes, but your potential love match doesn't need to know about them – at least not right away! Save the complaining about your awful boss, your smelly landlord and especially your vengeful ex partner for when you know each other a bit better. Focus on learning about the other person on the end of the line!
3. Be Open Minded
You're here on Talk121 to meet someone new and exciting, so be open to what people have to say and listen to them fully. You might be surprised about the type of people that you will like, so don't box yourself in with thinking that you have just one type. Don't cut people off right away when you feel that they're not the one for you. Keep talking for a few minutes more to see if the conversation turns around before you move on to the next possibility!