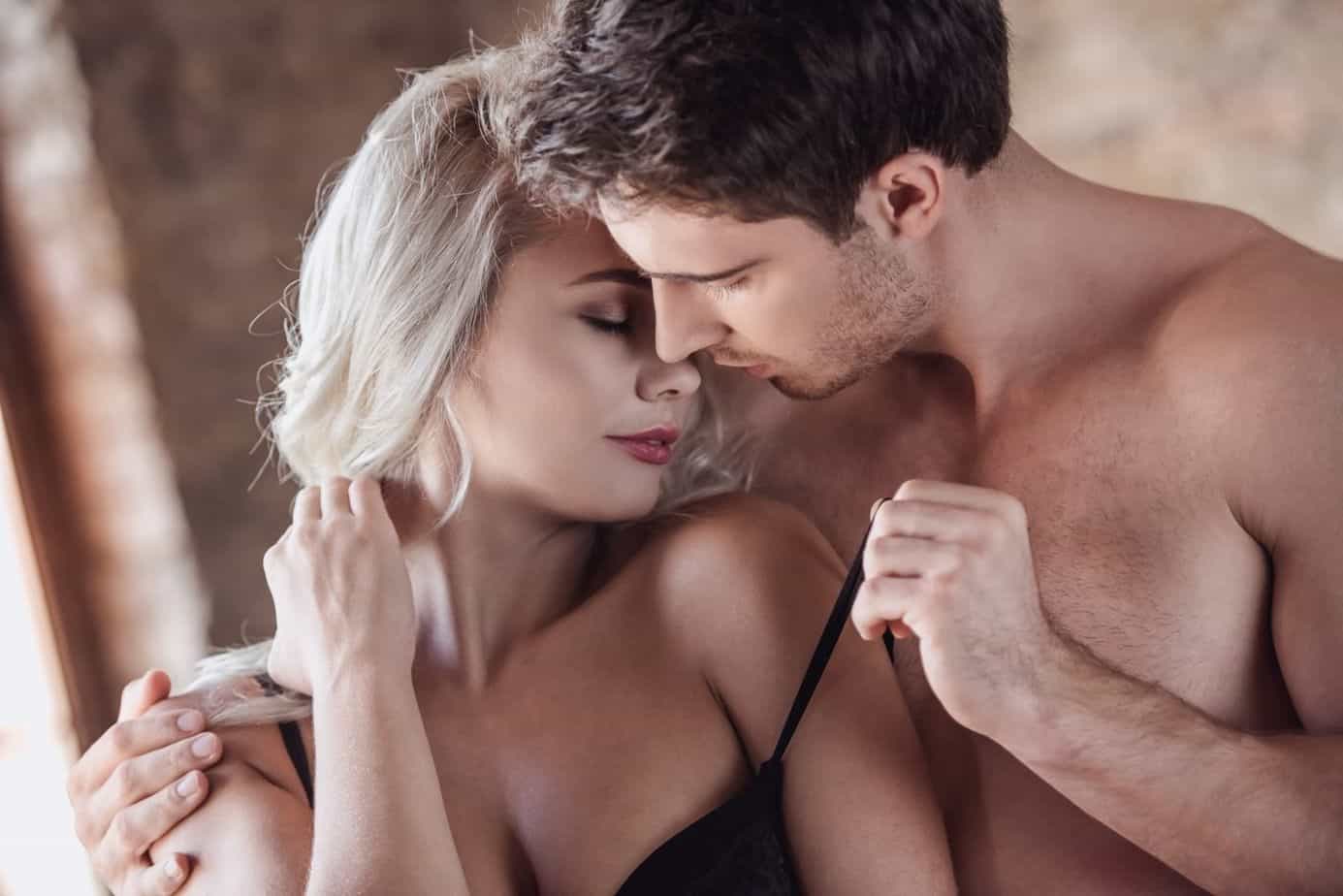 Wait, couples can have phone sex with strangers?
Couples from around the world are active members of the phone sex chatline. It's a great way to rekindle the passionate sexual spark between partners while having naughty experiences on the phone with strangers.
If you're considering opening up your marriage to threesomes or other kinds of sexual relations, phone sex can be a good step before going all the way. It may seem scary or daunting to put yourself out there with in-person interactions, and it may be better to explore things on the phone.
Plus, you can chat about things that turn you on. Your partner can do the same. Couples have communicated that phone sex has saved their relationship. It helps partners learn more about one another and allows for creativity and growth.
You can experience and experiment with threesomes, orgies, gangbangs, and other kinds of group sex on the phone chat platform 24 hours a day and every day of the week. The people you'll interact with will likely be friendly, horny, and happy to help you explore whatever turns you and your sweetheart on.
Plus, it's a quicker cleanup on the phone, and should something be off or go awry, you always have the power to change the subject or end the conversation.
Threesomes
Threesomes are likely the most popular and accessible sexual experience for couples on the chatlines. You will probably run into one person on the phone when you dial in. Though there are times when you may chat with other couples or even more individuals on a call, it's less likely.
Threesomes include three people in a sexual exchange. You can develop a specific fantasy that includes a threesome or even try a role-playing scenario or two.
Maybe you want to remain present and express to your phone friend what you and your partner are doing to each other. That will likely make your phone friend hornier, and the conversation will only heat up from there.
Threesomes are fun on the chatlines because you can explore what you would like to do to a stranger and learn more about your partner's desires. You also have the option to chat with your partner beforehand to see what they are willing and unwilling to experience.
Orgies 
Orgies are another great experience on the phone. Because there will likely be many people on an orgy call, you will have to manage when someone talks so that everyone has a chance to share and communicate.
This can help you understand how complex a group sex situation may become, but it also allows you to hear several people getting off at the same time (or close to it).
There are many moving parts, but you can also have a pre-plan session with your new phone friends and your partner to figure out what kind of scenario you want to chat about. You can even act as different characters/roles.
Other group sex on the phone 
There are other kinds of group phone sex you can explore. Perhaps, you have a fetish or kink you want to express and co-create adventure with others. Maybe you have a specific fantasy in mind. Whatever you want, you can get via mutual masturbation on the phone because all you have to do is express your desires and await other responses.
You can even have sex with your sweetheart as phone friends are masturbating and telling you naughty stories or vocal as they cum. There are so many ways to get off that you can discover by trying nice phone sex out.
Conversations with your partner before the chatlines
It's a good idea to consider having a more extended conversation with your partner before getting on the couples-calling chatline. By doing so, you both think about any blockers that may pop up and what you will do if someone breaks your boundaries.
Keep in mind that many people are eager to cum, have fun, and masturbate with you on the chatlines. Plus, you have the power to move to another call or conversation permanently. Phone sex with your sweetheart can be whatever make you both turned on the most. A conversation will minimally get you on the same page and manage expectations.
Creative fun 
Using your creative side is to be expected on the chatlines. You may want to discuss with your partner if there are any boundaries. You can also develop a safe word as an indicator to stop, change, or end the phone sex call.
One way to get creative on the chatlines is to explore sexy role-playing scenarios. Each person will behave as a specific character within a particular situation. You can co-create role-playing scenarios with phone friends or think about what scenarios turn you and your sweetheart on and chat about it with a phone pal to see if they are open to exploring it.
Don't worry as you will find many people open to sharing a good time with you.
Gain intimacy
One of the main reasons couples join the phone chat platform together is to gain intimacy. When you're in a relationship for a long time, you may notice that the passion ebbs and flows, and you will have to work at it to keep you and your partner sexually connected.
There's no shame in exploring new ways to relate to one another and strangers via phone sex sexually. It will likely do significant benefits to do so. Being expressive and vulnerable with your partner and strangers may reconnect you and build upon an already strong foundation of trust, love, and respect.