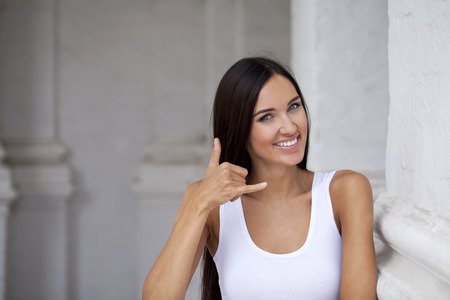 Are you here at Talk121 to meet someone new on a local chat line? Why not try something new? Dating outside of your type can be a good thing to try to shake things up a little bit. If you've always dating book smart people, why not try someone with a little bit more street smarts? Try a body builder instead of a skinny geek. When you define yourself by "types" you box yourself in, and that means cutting yourself off from many possibilities in life.
They say it's not good to judge a book by its cover, and that goes for dating too. You might find your love match or your next booty call in the form of someone you never thought you'd get along with or get it on with. Whether you think your type is based on appearance or insides, try to shake it up to get what you're really looking for in life!
Finding people from different backgrounds can be kind of hard sometimes which is why a lot of people turn to Talk121's local chat lines when they are ready to shake things up in their lives. You will be introduced to a wide variety of people on the other end of the phone line, and all you have to do is pick up the line! People love Talk121 because it really does help you meet a new kind of person.
You don't have to browse online profiles, which can lead you to picking the same kind of person over and over again. You just have to pick up the phone and get connected to someone who you might find interesting. If you don't find love or lust on the first try, you can always keep coming back for more, in fact, many of our users do just that.