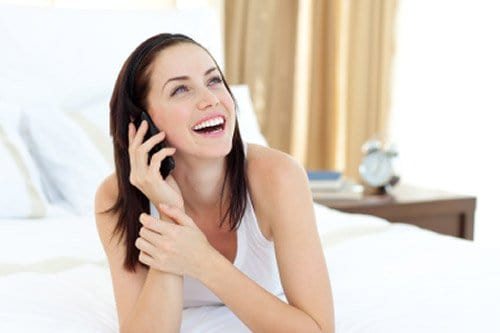 Dating ice breakers are so passé. What's in style now is cracking the ice! This is a method that will ensure you don't clobber someone over the head with a verbal hammer with clunky pick up lines and flashy smiles. Instead, you can act more like an ice sculptor, cracking and chipping ice with attention and intention, creating the possibility for a fun date instead of turning off a potential love interest with ice breakers that come on too strong.
1. Ask questions they will find easy to answer
When meeting someone for the first time, it's best not to ask questions as a dating ice breaker that will make them feel down, or that will require a long, complicated answer. Steer clear of questions about a person's upbringing, last relationship or legal history because those can be a downer. Instead, ask questions about the things people are happy about that can be talked about in easy answers. Hobbies, jobs and friends are a great place to start for topics.
2. Always be interested in what someone else is saying
There's nothing worse than being out on a date with someone who isn't listening. Even if you're starting to get a little bored, pay attention. You can help engage yourself by mirroring back what the person is saying to you on occasion in different words, or by interjecting with little noises like "Yeah," or "uh-huh," as your date talks.
3. Speak in a clear, confident voice
When it's your turn to talk, make sure that you can be heard. Speaking clearly and with confidence will help your date stay interested in what you're saying. Remember to give the other person plenty of chances to talk too!
4. Speak well of yourself and of everyone else
Nobody likes a Debbie Downer! Positivity begets positivity. Don't put yourself or others down when you're using dating ice breakers. "Negging" is a myth that doesn't really work.
5. Open up and let them get to know the real you
This is the most important thing. People want to know you, and they are interested in you! Make sure they get the honest picture of who you are.