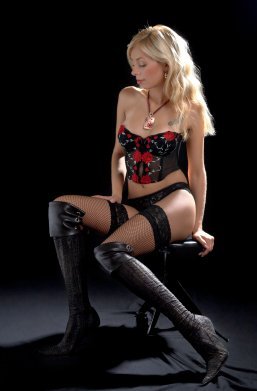 Domination phone sex is a big trend, and more and more dominatrices choose to find new submissives on X-rated chat lines. This way, living out a kinky BDSM fantasy is easier than ever: you do not even need to move from your sofa!
But if you're inexperienced, stepping for the first time into the word of sadism and masochism over the phone can feel intimidating. There are so many rules to remember, and so many different fetishes your partner may want to practice with you. Here are something you must never say to your favorite phone sex Mistress if you don't want to be immediately punished!
"Miss, I think that I do not need to discuss my boundaries before the scene. Can we move straight to the kinky play?". This sentence will likely cost you hundreds of spankings from your Dominant partner: discussing boundaries and limits is a very important part of BDSM roleplay, and it's in your best interest to never skip it. Better to find another way to get the sexy punishment you crave!
"You are a slut, a fucking whore…". Many women are turned on by dirty words, but as a submissive male, you're never supposed to talk this way to your Dom. Instead, you'll need to address her as Miss, Mrs. or Ma'am, and to talk to her with extreme courtesy and politeness. Think about the way you would talk to an attractive female boss. After all, she actually is the boss of your BDSM scene over the phone!
"Now I want to be the dominant partner, and you'll be my slave: get ready to become my sexual object!". In the BDSM world, there are people who like to play both the dominant and the submissive role, and they're called "switches". But if your partner didn't explicitly tell you right from the start that she likes to play both roles, then she's definitely a Dominant and she will never, ever become your slave. Of course, on your favorite phone sex line, you can connect with both dominant and submissive partners, to explore with different roles if that's your thing.