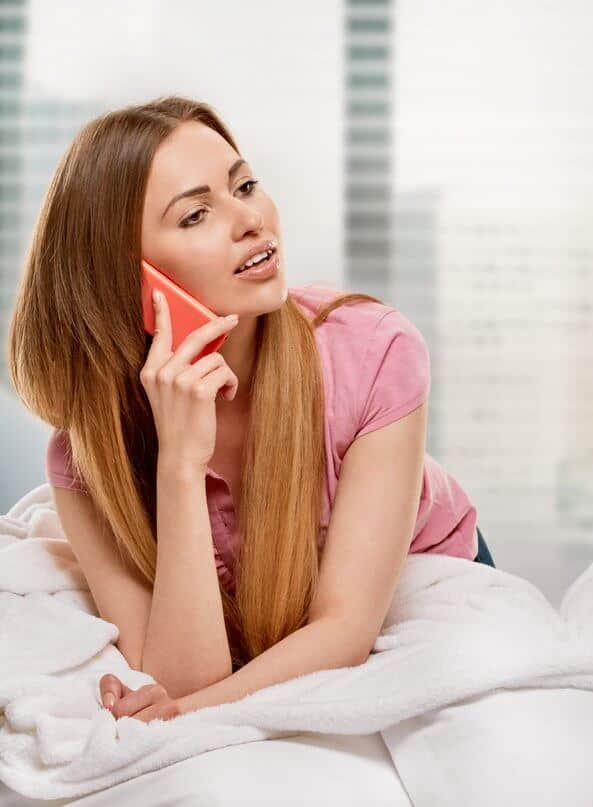 There are many ways to partake in taboo roleplay, and one of the most popular is Teacher/student roleplay. This type of roleplay can have power exchange elements to it, and can also feature understanding, teaching, age gap roleplay, and more. Enjoying Teacher/student roleplay is best done from the convenience of your home via phone chatlines. Many people on Talk121 have the same fantasies as you do, wanting to explore Teacher/student roleplay and get off with other people in real-time. Imagine your ideal partnership. Are you the student in your roleplay fantasies? Perhaps you are the Teacher; chat line partners are interested in doing both here. In addition, there is fantastic diversity to enjoy. People of all body types love connecting on Talk121. There are MILFs and older people interested in roleplay fun, and you can also find 18+ college coeds to experience your fantasies with. Even more diversity and variation can be found when MILFs play students, and college coeds play Teachers. With roleplay, the options are endless.
Why People Love Teacher/Student Roleplay
People enjoy Teacher/student roleplay for many reasons, some of which are related to the power exchange elements. Power exchange is when one role in sexual roleplay is considered to have more power than the other. In this type of roleplay, the Teacher generally has more power. There are endless ways the roleplay can play out, however, providing for a lot of variation. Perhaps the student takes control of the power, using her dirty talk, gorgeous body, and goals to make her Teacher weak in the knees. Maybe the Teacher in a roleplay scenario has more power, with the student looking to avoid failing. Each of these scenarios and many others can come from your imagination, giving flexibility and freedom in the scenes you do. It is also possible that a phone sex scene changes direction in the middle or switches from one role to the next.
People Love Imagining Short Skirts
The outfits that these roleplay schoolgirls wear are phenomenal, with short skirts, leggings, and in some cases, a sense of innocence portrayed through their outfits. Erotic phone sex conversations are descriptive, and many of the women here have roleplay outfits they can wear. They love describing how they take them off and what they are doing to themselves sexually for your pleasure. Whether they cannot pay attention to their homework and need help focusing with your rock-hard cock or they don't care about their homework at all and need to be motivated through other means, your fantasies can be fulfilled here. Another aspect of schoolgirl roleplay that can come in the play is the concept of virginity. Roleplaying a person's first time is a common fantasy for many women on the Talk121 service.
Why Phone Sex Is Best For Fulfilling Roleplay Desires
While there are numerous ways to do roleplay, phone sex is the best for exploring XXX roleplay. There is no setup needed and the imagination can take center stage. People love doing roleplay from the comfort of their homes, and Talk121 is also an excellent place to practice dirty talk, roleplay, and other sexual scenarios to get more comfortable. Connect with people who have the same desires as you and do it in open and anonymous ways. This is a welcoming community, and with thousands of people engaging with each other, you can find a match that fits your personality, sexual fantasies, desired looks, and more. People of all body types, eye colors, hair colors, and personalities are found here, so if your imagination is thinking roleplay student's pussy, get your fantasy fulfilled. Imagine her tight blouse, short skirt, and how her perky breasts are being accented. Your imagination enhances the experience, adding your ideal location and other details into the mix. Whether you are at home, in the office, at a hotel, or on a work trip, the convenience that phone sex brings is immense.
How To Get Started
Talk121 is the top service for live phone chat services. Get access to the chat line and enjoy connecting with other people. There are local chat line numbers throughout the United States, allowing you to connect with other callers and receive instant messages from them. The ability to leave voice messages back and forth adds to the convenience and helps with scheduling a time for you to connect with your fantasy crush or new phone chat friend. Some people join Talk121 for fulfilling sexual fantasies, while others are just looking to talk about their day and engage in intellectual conversations. All you are looking for can be found here; Talk121 has the best features to fulfill your needs, wants, and desires.
Final Notes
Browse women who are excited to share their fantasies, hobbies, and interests. Connecting with other people and enjoying social communication and or sexual fun is a treat and Talk121 offers the top tools and features. Read the articles on this site for more information on pursuing your dreams and goals and take a listen to the voice introductions for women who interest you. Create your own voice introduction as well, so people can learn more about you and connect. With thousands of people using Talk121, the options available are endless. This service focuses on providing a welcoming community where people can be themselves. Using anonymous phone chat, you can connect with chat line partners who are into what you are. Enjoy.