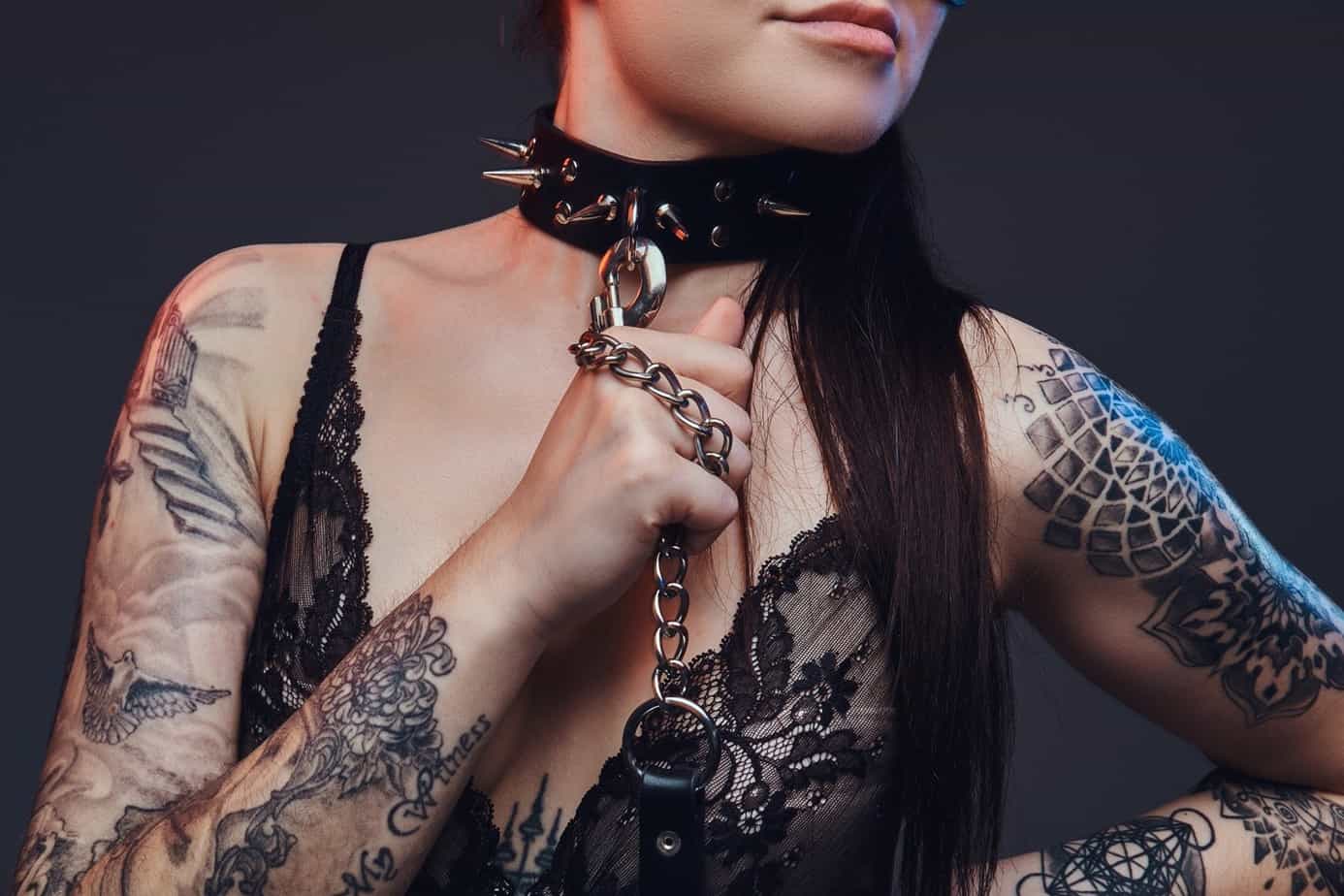 What is the telephone chat line? 
The telephone chat line is a phone chat platform that connects people in conversation and mutual masturbation sessions. It's a way for you to get off with strangers from around the world.
You can create naughty stories with phone friends and touch yourself at the same time. You can ask phone friends to describe what they are doing with their hands or a favorite sexual position. There are endless ways to spend time on the phone chat platform. It's up to you and your phone pals to have dirty sex conversations in whatever way is most rewarding for the both of you.
What is an erotica story?
An erotica story tells a sexual story of the characters and how it impacts their life. You can truly experience verbal erotica between phone friends and you that is light-hearted, fun, and highly sexy!
You have the option to talk about things that happened to you or make it up on the spot. If you're interested in your phone friend's experiences, ask some open-ended questions and hear what they have to say!
Pay special attention to what turns you on. Mutual masturbation is all about mutual pleasure! You can touch yourself, tell your phone pal what you're doing, and even cum while you chat.
How to get started chatting about sex 
It's not difficult to get started on the Talk121 platform as all you need is a mobile phone! Dial one of the chatline numbers, and you'll be connected to someone new every time you dial in. Then you can chat it up for a few moments to see if you're on the same page with your new phone friend.
Occasionally, you may meet someone who wants to experience things you're not interested in. It's not a big deal as all you have to do is say goodbye and end the call. The phone chat platform is always open 24/7, so go ahead and dial back into the chatlines and speak with someone else.
Chances are, where one person wasn't a good fit, the next person will be just right for what you're seeking to explore! Plus, there are hundreds of active individuals on the telephone chat line waiting for someone like you to experience something new together.
There's no big secret on how to get started chatting about sex. All you have to do is express yourself, ask open-ended questions, be open-minded to whatever horny strangers share with you, and most importantly, have fun!
        Don't hold back 
There is absolutely no reason to hold back on the phone chat platform because your privacy is protected, and you'll likely never speak to the phone friends to meet more than once. This may make you feel at ease when exposing your sexual secrets and help you to talk about the things that arouse you.
Plus, it's fun to talk about sex, and most of the time, it makes us horny! Because of the nature of Talk121, you'll likely meet many people who are already aroused when you pick up the phone. So, be brave and express what's on your mind because that's the only way you'll have the chance to explore it.
        Ask questions 
Asking questions is a great way to get the ball rolling and heat the call. You can start somewhat innocently with an icebreaker such as if you won the 24 million from the Lotto, what the first thing you'll do is? Or you could go straight into sex talk by asking questions about what your phone friend is or is not wearing.
By asking open-ended questions, you can hear more about your phone pals. That's much more interesting than a yes/no type of answer. You can ask your phone friends questions about their experiences with verbal erotica, for instance, and then steer the conversation to dirty talk or fantasy play.
        Try something you normally wouldn't in the bedroom 
The phone chat platform is the safest way to try something new. Nothing wrong can happen to you because you're in the privacy of your home. You can try riskier things because of that fact. If you find out that something you try just isn't for you, it's not the end of the world. You can simply move on and never do it again.
However, if you try something new and love it, that's a whole new sexual idea and topic for you to have more pleasure from. And you can continue to learn more with other individuals on the free chatlines.
For instance, people are usually either dominant or submissive sexually. You may be prone to one or another, or perhaps you enjoy both from time to time. Well, you could try the opposite of what you typically do, meaning if you're usually the person in power in the bedroom, try surrendering and submitting to your phone friend. It's an exciting exercise that will make you learn much about yourself and others.
You can also co-create role-playing scenarios and act as different characters other than yourself. Maybe you recently watched a superhero movie, and you've always wanted to be rescued by a hunk in a cape. Or perhaps you think the babysitter/parent sexual role-play would be interesting to explore. Whatever turns you on at the moment, try it out!
        Have fun
The most important aspect of being an active community member of the chatline platform is to have fun! Talk about things that bring you and others joy.
Hear what others have to say. Pleasure yourself. Orgasm big and reduce stress!
After a long day, harrowing experience, or just a dull moment – phone sex can cheer you up, make you feel connected with others, and increase your happy hormones.