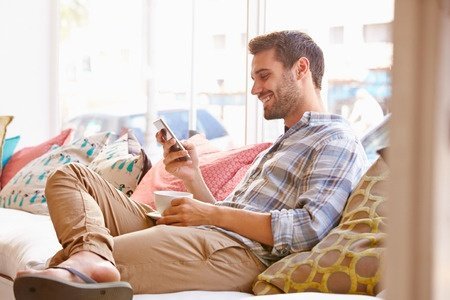 Phone chat line dating and online chatting at Talk121 gives you lots of opportunities to meet people. You may have used other services like online dating to meet someone, but perhaps you felt like the people you met just weren't what you were looking for at the moment. It's important in these moments to know that if you don't succeed with dating, you can just try again, and Talk121's chat lines are the perfect way to do that.
There are a lot of people who are single and in your area waiting to chat with someone just like you. So, if one doesn't quite strike your fancy, just move on to the next one. With so many people on here, there's no reason you can't keep talking to people all day and all night.
The thing is, that we here at Talk121 not only know that there is someone out there for everyone, but we also believe that everyone deserves to have something that they want in life, and that includes the love or lust you desire. That's why we've made our local phone chat lines and online chat available to try for free. We truly want to help people make those connections and find each other!
We've designed Talk121 to be great for users. You don't have to give out any personal information that you don't want to and you get to choose the types of callers you want to hear from. There are a plethora of people just waiting to hear from you in your area. You'll see that we have chat lines in so many locations, because of our desire to truly bring people together. Getting started is really easy. You'll get to create a personal greeting and select your options, and then you'll get to chatting! Always remember – if at first you don't succeed, try, try again. It may seem like a cliché, but when it comes to a phone chat line and dating, it's really true. There's someone out there for you!