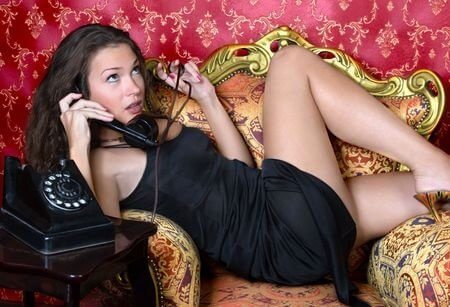 Thanksgiving Day is all about remembering all the things you're thankful for throughout the year, and this Thanksgiving, these chatline partners are thankful for you. Right in the middle of the coldest seasons of the year, Thanksgiving can be stressful and overwhelming. Family wants to visit, gifts need to be bought, and all your friends want to meet up for drinks and football games.
During the rewarding and exciting festivities, don't forget to make time for yourself! Our chatline hotties have been right here waiting for you for the rest of the year, and they are still waiting to spend the holidays with you!
If you want to make time for a little personal love and attention this season, try planning out a time that works with your busy schedule. Call and chat with someone new or schedule a call with someone you've had great conversation with in the past! The goal is to connect with someone over the phone and to achieve mutual pleasure from the interaction without the stress of the holidays.
If you want to try phone chatlines for the first time, call in and find someone whose voice turns you on! Talk and get comfortable with someone who wants to make you feel great while giving you a pleasant and fun experience! Kick back, put your feet up, and get creative with your chat, and you may even learn a few things to try in the bedroom later!
If you are a frequent flyer on phone lines, why stop a great thing? Call and chat with your favorite partners and let them relax you and turn you on. Connect with other people in a new and unique way while closing your eyes and letting your hands explore the most intimate places of your body. Let your mind wander and let the stress and chaos of the season melt away as you find the perfect phone chat partner to take you on a mini vacation.
The best part about finding the perfect partner on the chatlines during Thanksgiving is that you can hang up feeling relaxed and ready to tackle that potato salad or turkey. Your family will see the positive energy rolling off you and will probably ask who the special someone in your life is, so be prepared to evade those questions!
Chatlines have been there for you since the beginning of the year, and they are right here and waiting to end the year with you through the most erotic form of self-pleasure possible! Who will you call and chat with?