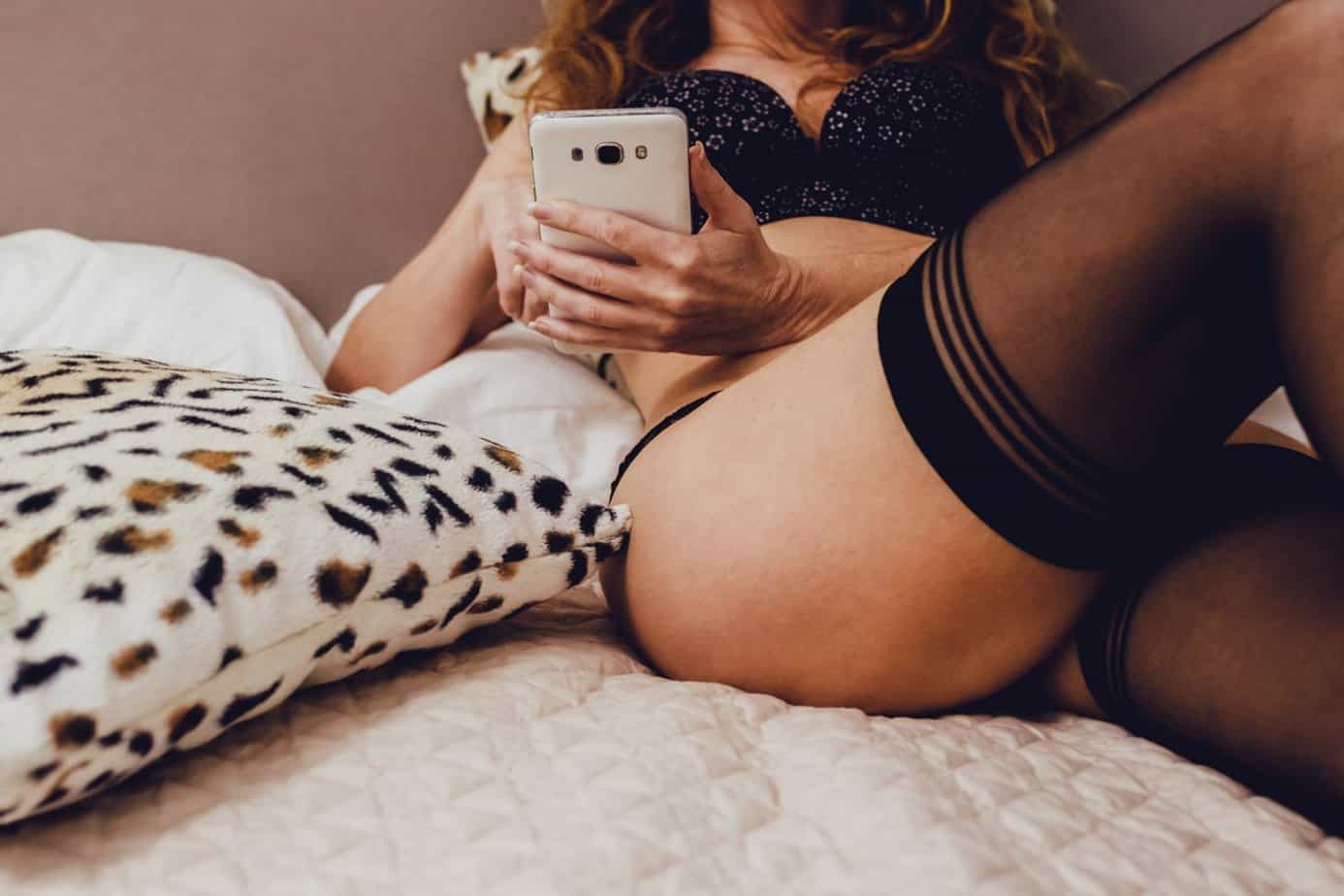 Do girls like phone sex? 
You may be surprised to learn that girls and women around the world love phone sex for several reasons. This blog explores why women enjoy nice phone sex and how you can mingle with sexy singles in dirty sex conversations on Talk121.
Phone sex is the art of dirty talk often with strangers on the phone. It's a way to make masturbation more fun because you have a friend or two to experience it with you. Phone sex will likely vary from call to call as you will likely not connect with the same person more than once. Anonymous phone sex allows you to explore what arouses you and make connections with friendly horny strangers.
A large variety of women love phone sex
A variety of women from around the world love phone sex. You may think that phone sex is only catered to men, but the truth is that all people enjoy phone sex and dirty talk. On the telephone chat line, you can meet women from every corner of the world who enjoy expressing themselves and listening to you as they touch themselves.
Phone sex is free on Talk121, it's anonymous and safe, and it's a way to cum hard and find people who are eager to experience something similar with someone like you.
The four main reasons why 18+ girls and women enjoy phone sex are the safety and comfort, the freedom to express and explore their sexuality and sexual interests, steamy conversations around the clock, and to experience sexual roleplay and fantasies.
Safety and comfort 
Phone sex is the only safe way to engage in sex besides masturbation. You can mingle with as many people as you want without ever having to worry about STDs or unwanted emotional attachments. It's comforting to have phone sex because you're touching yourself as others do the same from their location. Women value safety and comfort and thus this is one of the main reasons that phone sex is attractive to them.
All phone chat participants understand that if a call goes wonky or the connection makes you feel uncomfortable, you have the option to end the call whenever you want. Also, the fact that everyone is anonymous makes room for people to feel okay expressing their hidden sexual desires and interests without shame or worry that it's going to be leaked.
Freedom to explore their sexuality 
No matter what you're interested in, you can find other people who share that interest on Talk121. That makes it an attractive avenue to get off. You can explore all your kinks and fetishes and explore with others who are often friendly and open-minded.
You don't have to hold back or not express something due to fear of not being liked because if someone isn't a good match for something you're eager to explore, you can try again with someone else.
Steamy Conversations 
Steamy conversations and intimate lighthearted connections are one of the reasons why women enjoy phone sex. You can make any woman on the adult chat enjoy their time by having a conversation and going deep with whatever topics get brought up.
Be present and engage in good communication. One way to get a woman to open is to ask some open-ended questions on topics you are interested in learning about her. Every conversation you have on the adult chatlines will be different as each person is different and has varied experiences, interests, and ideas that pop up to help them get aroused or even cum.
Roleplay and fantasy fun 
Sexual roleplay is one of the best ways to explore phone sex. Many women worldwide enjoy pretending to be someone else in their sexual adventures on Talk121. You can be a man in uniform who helps her cum, or you can play doctor and patient. There are so many roles and situations you can explore, and women love when men are open to trying on a different role.
Another woman enjoys getting off during phone sex calls is through sexual fantasies. Everyone has a fantasy from time to time and on the Talk121 platform you can express yourself in that way and get off on the ideas that keep popping around in your mind.
How to join Talk121 today 
Join Talk121 today and start meeting the women of your sexual dreams! All you must do is grab any mobile phone and dial one of the free phone sex numbers. In a matter of moments, you'll be connected to someone new. It may seem daunting at first but all you have to do is go with the flow and have a natural conversation.
It's recommended to use good communication skills such as active listening and expressing your interests and desires. Usually within a few moments you will learn if you want to remain on the call. Every once in a while, you may notice that there's no connection with someone. Should that be the case, it's not a big deal. Simply say goodbye and end the call.
There are hundreds of available singles on the phone chat platform and plus, it's open 24/7. So, feel free to dial back into Talk121 whenever you want. You never know who you're going to meet next and that's a part of the fun.
The most important thing about joining the telephone chatline is to have fun. Explore your desires, listen to hot women get off, and even cum while you chat.