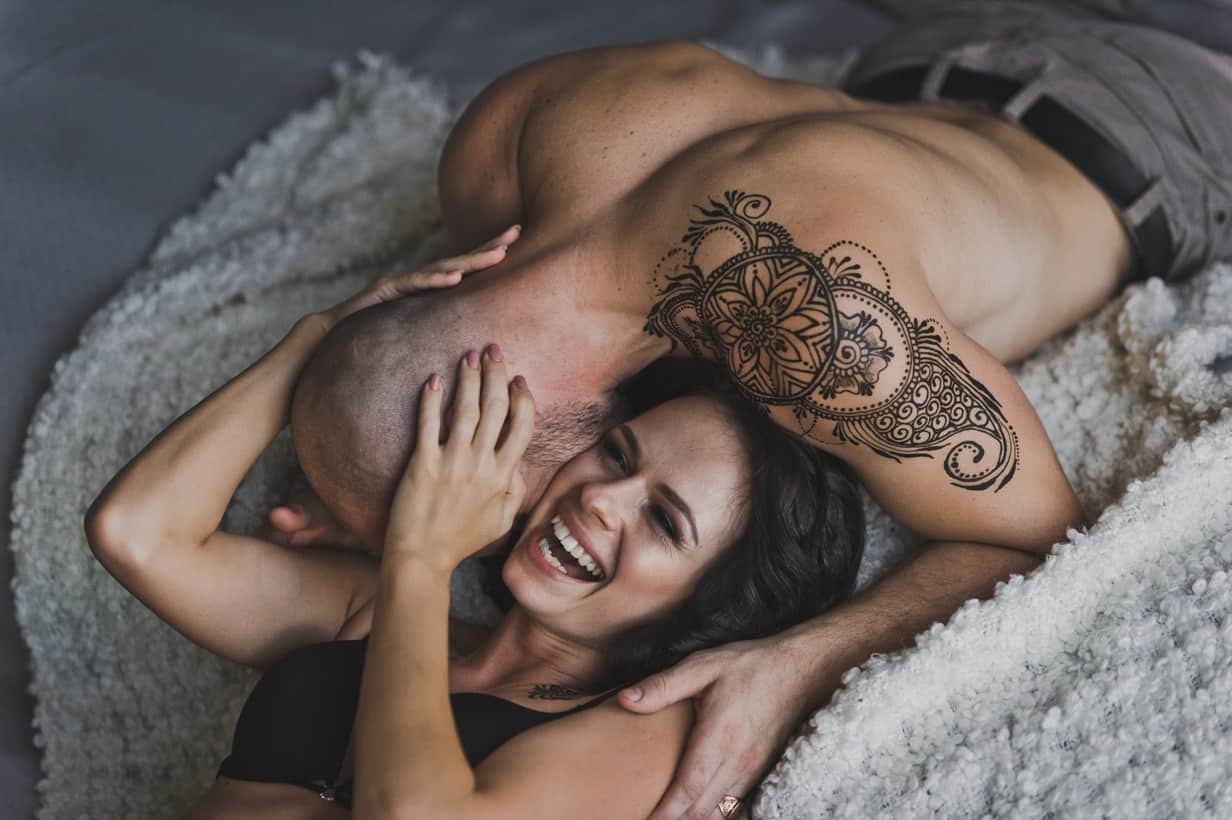 There are many exciting and playful games people can utilize during phone sex to spice things up. In addition, some of the hottest roleplay scenarios involve roleplay around playing games, flirting, and adding some laughter to the phone sex experience. While there are some popular games for sex over the phone that can be roleplayed, such as strip twister, sexy mad libs, and others, there are also some fantastic games that are designed specifically for phone sex. In addition, try out any number of your traditional games, such as truth or dare. This article explores numerous different options that are available, options that can add depth and diversity to your mutual masturbation fun.
Types Of Games To Play
Phone sex is all about audio, including dirty talk, people's imaginations, and the lack of limitations that visuals can provide. Due to this, many of the games people play during phone sex are focused on conversation, talking, getting to know the other person, and using your words to build into body-shaking orgasms.
Mad Libs – Phone Sex Style
Mad libs is a fun game, and if one person prints out a favorite story, erotica, or a sex story of their own, you can play mad libs together with your phone sex partner. Add blanks into the interesting areas of the story, and let the other person fill it in. This can be an excellent way to pass time, get to know another person, and to utilize creativity to come up with a fun story that increases laughter; use it to connect with phone sex friends. After, you can take what you have learned and apply some of it to masturbation later in the conversation. Remember to keep things playful, sassy, sexual, and tactful.
Use Playing Cards To Enhance The Fun
There are many types of playing cards out there, though many people prefer Kama Sutra playing cards. You can incorporate new sex scenes into your phone sex using a deck of these. These decks are fantastic and filled with variety. Many of them have pictures, which you can use to create vivid descriptions of what you are doing with the other person. Incorporating other elements of Tantric sex can also see benefits, including breathing together, letting the other person know what you like about them so far, and more. People also use playing cards to play strip poker over the phone. Describe how you are removing clothing, what you are thinking about when you do, and build into a fantastic XXX experience.
Seductive Storytelling For Creative Minds
Talking with your phone sex partner about themes and suggesting seductive storytelling can pay massive dividends. Communicate the tone of the story, and get ready for a steamy, erotic, and sexual story to get off to together. Each person can say a few lines and pass the story along to the other person, creating an environment where both people are really into the climactic moments of the story. Sometimes people take turns telling stories as well, making it into a game. Whether the stories are based on true stories, fantasies you have dreamed about, or you are dipping into your imagination in the moment, the options are endless.
20 Questions
This is a game where one person thinks about a term or activity, and the other person has 20 yes or no questions they can ask to guess what it is. This can be a playful way to build into communicating what your fantasies, needs, wants, and desires for the session are. Many people find that playing two games, one for each person's fantasy, can be an excellent way to provide direction for phone sex chats while also getting to know the other person. Make sure to keep the questions tactful, asking things that do not have them passing along any personal information.
Use Expressive Sounds For Turn-on Communication
Come up with a few erotic and/or dirty sounds and use them to communicate things you like and what you're in the mood for. An example would be using an "MmmHmm" to communicate a general liking of what is being expressed by the other person. A word like "Yum" or "So Hot" can be used to communicate a bigger liking, and a word like "eh" can be used for something equivalent to "take it or leave it." Another excellent way to learn more about what the other person is into, you can get feedback and give feedback by having a few rounds of the game where you switch who is saying different sex-related words and who is responding.
Truth Or Dare
This is a classic game and one that can involve dirty talk, descriptive communication, and opening up to other people. It is essential during phone sex, particularly with people you have not had phone sex with before, to be tactful and lighthearted in the questions and in the dares. That said, this is a game that is fantastic for getting to know other people and can open them up to having excellent conversations about sex and sexuality in general. Connecting with other people can lead to more intense orgasms, and this game has led the way to many different sexual experiences.
Red Light – Green Light
This is a game of stop and go, where one person can take control of another person's pleasure, creating spontaneity. Some people prefer to use sex toys with this type of game, where green light means a sex toy gets turned on, yellow means turn it down a setting, and red light means the toy gets turned off. This is excellent for sexual experiences such as edging, where extending the amount of time it takes for the orgasm to come can also increase the intensity of the orgasm itself. This game can be used for masturbation in general, as well as other types of pleasure.