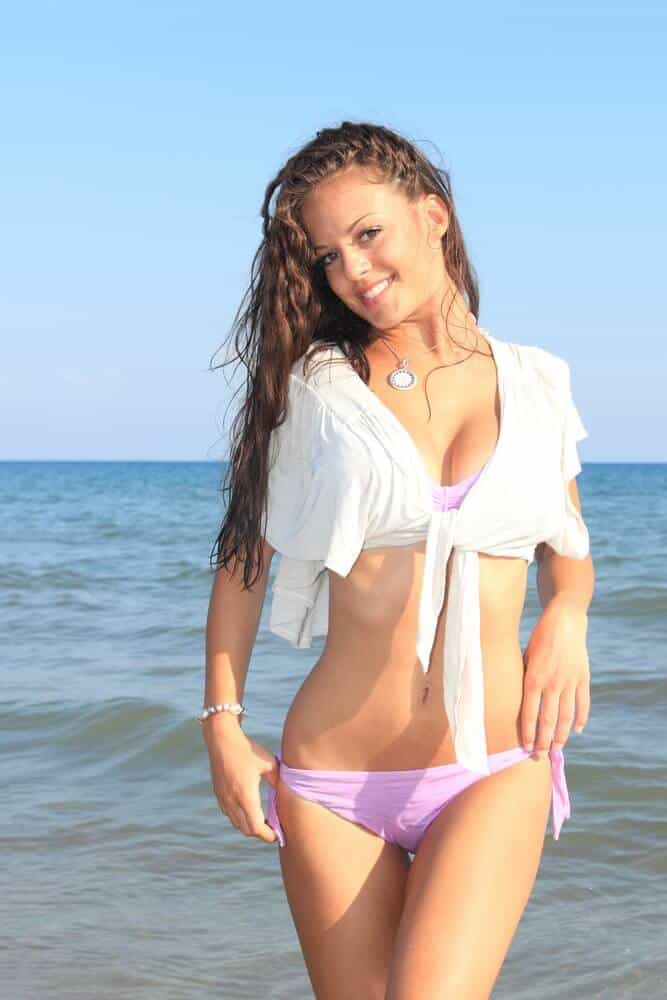 For anyone who wants to add a little bit more spice into their sex lives, phone sex is a fantastic option. Many people, however, are nervous about starting phone sex up with their partners or with other sex friends. The idea of improvising a sexual experience verbally can seem daunting at first. Fortunately, there are many tips and tricks available to help people get better at phone sex over time.
Phone sex is a fantastic skill, allowing people to get it on with their partners and others while on work trips, vacations, or simply when they are horny and in different spots. Phone sex hotlines are also immensely popular, with some of the most beautiful ladies ready to help you fulfill your latest roleplay fantasy. Take in these steps on how to get better at phone sex and enjoy the wild world of fantasies and fetishes it provides.
Reading Erotic Literature
One of the top ways to get better at phone sex is to read erotic literature. The descriptive words that people use in their phone sex fun could sometimes be pulled straight from erotic lit people have written. Look to avoid some of the more corny phrases that can come up in some erotic literature. The goal when browsing is to find writings that turn you on and use them for inspiration. You can use these for the creativity of what happens next, fun transitions, and more. You will need to change the tense from some of these to make it more first-person, but the value that this has is phenomenal. While high-value, there are more efficient ways to get better at phone sex though.
Call A Phone Sex Hotline
The people at phone sex hotlines like this one are professionals at turning people on. They know what to say, how to say it, and just how descriptive they need to be. Phone sex babes at Talk121 have knowledge about how to build anticipation up, how to release it, and exactly where to add in pauses. Pauses are an excellent way to exaggerate certain sentences, feelings, emotions, and more.
Some people may be under the impression that phone sex hotlines are specifically restricted to the goal of getting off, but they can also be quite educational. The person on the other end of the line loves to talk about sex and sexual activities of all kinds. If you are looking for education, including how to do phone sex, it is an ideal place. You will be connected with a welcoming and nonjudgmental person who will help you learn more about whatever topic you are most interested in.
Focus On Feelings – Utilize Actions And Responses As Well
Feelings and emotions are a large part of what makes phone sex so hot. You can express what is happening in terms of your mind and body to the other person in a wide range of ways. When you are with the person, you can feel their wetness, but you do not get as much information about where they can feel it and what their mindset is unless they verbally let you know.
Being able to access both your feelings and the feelings of the other person is an immense turn-on and something that is not available in all sexual experiences. You'll also want to utilize actions to describe what you are doing. This includes using responses to let the other person know what your body language is like and to set up before the next part of the phone sex.
Keep Things Forward Moving
Keeping things forward moving is an essential part of improvisational experiences. If there is a pause that is not part of an anticipation-related build, feel free to add another action or response to help move things forward. This can include things like touching the other person in specific and descriptive spots, moving into another position, kissing the other person, expressing what you feel about which has happened, making a suggestion on what to happen next, and more. Keep in mind that bodies are not the only things that can be involved in phone sex fun.
Use Accessories And Surroundings
Accessories and surroundings are a ton of fun when it comes to phone sex. For people who have specific fetishes, things like high heel shoes, leather crops, and other accessories can add extra intimacy and tone. Tone is an important part of phone sex.
If you are feeling sassy, let it out. Some types of roleplay also have energies that can be played off of each other well. Setting up your surroundings can also be fantastic for roleplay and traditional phone sex alike. If you have a couch, window, or chair around you, for example, let the other person know when describing the scene. They may decide to move you over to one of these things to fuck you in a different sex position.
You can choose to move over to these places as well, adding to the realism of the experience. Some people choose to do types of roleplay where the setting can include imaginary other people, an outdoor location, and more. One of the awesome elements of phone XXX is that you do not need to be in a specific location or situation in order to enjoy everything it has to offer.
Final Notes
Having a partner who is understanding or contacting a phone sex babe on this website is ideal for improving phone sex. Keep in mind that while it is a sexy experience, it is okay to laugh with the other person, get a little goofy, and have some fun with it. Phone sex should come without any specific expectations, and with this ideal, people can have fun. Not all sex is about getting off; sometimes, it is about getting immensely turned on for when you see your partner in person, saving orgasms for later to make them even more intense.
Enjoy it whether you are experienced or not; each person who is amazing at phone sex started off with no experience. Using these tips and tricks, you will be starting with more knowledge and awareness man many. Have fun!