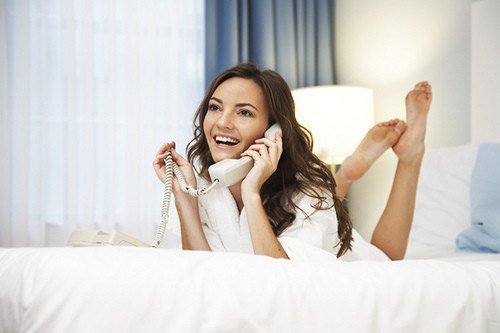 Who is on the Talk 121 chat lines? The answer is pretty simple. There is just about anyone that you want to talk to! There are girls and guys of all types. You will find college coeds, business executives, housewives, older men, athletes and more. There is someone out there who is just perfect for you whether you prefer a blonde in her 20s or a brunette in her 60s. There are silver foxes, college studs and cute intellectuals.
A lot of guys wonder if there are many girls who are actually on the chat lines, and the answer is yes. Girls want to find a guy just as much as guys want to find girls, and there are women of all types on the chat lines here at Talk 121. There are women who are looking for all different types of relationships just like you. There are chicks who want a hook up, and ones who are also looking for something more serious. The women on Talk 121 are just as eager as you are to meet someone and get to chatting.
Women also tend to wonder just what type of guy can be found on these chat lines. Well, the answer is pretty simple – there is every type of guy on there! Some girls assume that these guys are only looking for a hook up. It is true that some of them are, but many of them are looking for something more like a dating relationship or even a serious girlfriend. If the only thing stopping you from joining Talk 121 is worrying about who is there – stop worrying and get to talking! Whoever it is you are hoping to find, there is a good chance they are already at the chat line party – and if you don't show up, someone else will.