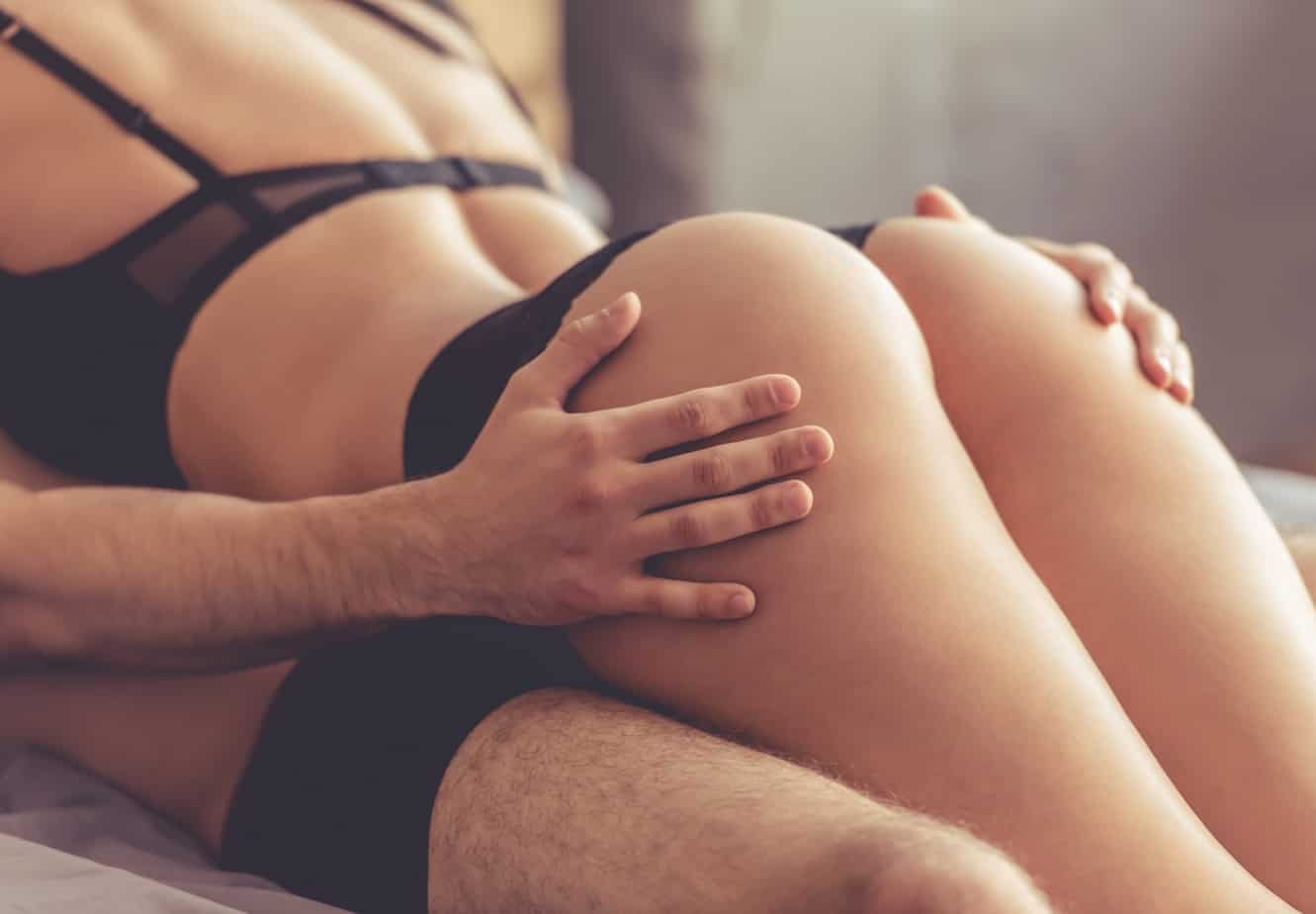 There are five main senses that people have, each of which can be used for immense sexual pleasure. Heightening your senses can be done in a range of ways, and it can be particularly easy to incorporate this sort of play into phone sex. Many people say that removing one or more of the senses from an experience can help enhance all of the other senses, putting more of a focus on them and getting more detailed feelings in the pleasure they can get. Using the tips and tricks in this article, heighten your senses and put less focus on the others for pleasure.
What Are The Five Senses – Plus Others?
There are five main senses people have, which include eyesight, hearing, taste, touch, and smile. These are the senses people know they have. There are also other senses, including the sense of balance, knowing where your body parts are without looking, a sense of movement, the ability to feel pain, knowing when an environment is too hot or too cold, and how people sense the passing of time. Many of the senses can be used during phone sex, though most people focus on the five main senses people are most aware of.
Phone Sex Often Limits Eyesight Intrinsically
Phone sex often limits eyesight by nature, as most people are not looking at pictures or videos while they are getting off with another person over the phone. That said, there are plenty of people who also look at pictures or videos while chatting with others on the phone. Sometimes people watch the same thing at the same time, so they are both getting off to the same visuals. That said, limiting eyesight by utilizing phone sex can put a much larger focus on hearing and touch. The increased focus on the senses, particularly for people who already know that they enjoy them, can lead to much more intense orgasms. There is still a psychological element to eyesight, however, so many people choose to use blindfolds during their phone sex in order to shut that sense off from the brain, temporarily, even more. It is easier for many people to create a sense of calm, pulling from that calm to have memorable erotic experiences.
Taste Is A Phenomenal Sense
While taste is not one of the first things people think of when it comes to phone sex, phone sex is perfect for it. Eyesight can already be limited, and with a little thought, fantastic foods can be prepared and put on a plate before a phone sex session. Wearing a blindfold or closing your eyes, you can focus on the hearing in addition to the taste you are experiencing. By limiting touch and eyesight, the focus becomes more on hearing, taste, and smell. There are plenty of sensual things to talk about when it comes to food, and describing what you are tasting, how it makes you feel, and listening as someone else tells you how hot it is can be an experience.
Using Smells With Phone Sex
There are plenty of ways to use smell during phone sex as well, including with food, candles, leather, latex, body scents, and others. Some people also have kinks and fetishes regarding various smells and may be looking to incorporate more unique things like balloons, wooden paddles, and more. Whether you are looking for something more sensual and erotic such as the smells food and candles can bring, or something a little bit more kinky and in the world of BDSM, many people on Talk121 love to play with scent during their phone sex sessions.
A Focus On Touch Leads To Orgasms
A focus on the sense of touch can lead to intense orgasms, and the focus is enhanced by limiting eyesight, taste, and smell. Phone sex allows people to dirty talk, and when this language is focused on communicating ways to touch yourself and ways the other person can touch themselves, the sense of touch can be heightened. This is one of the most common ways people utilize phone sex chatlines. Hearing is hot, touch is hot, and this is the perfect combination of both of these things. Blindfolds can be an excellent option when it comes to limiting some senses to enhance others. If possible, air out the room you're playing in, clear any tastes out of your mouth using mouthwash or by drinking water and have a little bit of touch time with yourself before calling the phone sex hotline. Many people find that starting by turning themselves on a little before the call even starts can have fantastic benefits.
Some People Get Off Just With Hearing
Dirty talk, descriptive imagery, and hot thoughts can all lead to orgasms on their own. Most people, however, combine hearing with touch to get off during phone sex. If you are looking to limit all of the senses except for one, while utilizing phone sex, hearing is the one you will be using. Think about your fantasies and what turns you on the most. Listen to voice introductions from the other people using this service. Seeking out an ideal match involves a few different steps. Look at the tone and personality of a person's voice introduction. You want to find one that matches what you are looking for, and with thousands of people available, finding a match can be a fun adventure on its own. Communicate your wants and desires, as well as your fantasies, to the other person. Check and see if they are open to using their voices to get you off. Close your eyes, communicating with them as they paint vivid pictures of your fantasy for you. Focus on your genitals as well, allowing the pleasure coming from the sounds and words to wash over you. Keep in mind that you may need to start touching yourself in order to get off; every person is different.
Other More Unique Senses
To a degree, the other senses, the ones outside of the main five, can also be used during phone sex. A person's sense of balance can be used for predicament bondage. A person's sense of movement can also be used in roleplay of erotic dancing together with a phone sex partner. One of the most common, however, is the ability to feel pain. Light, sensual, and erotic pain is sometimes used in BDSM to enhance sensations. This can become an even greater focus when some of the senses a person has are being limited. When a person limits one or more senses, as a kink, it is called sensory deprivation. Wearing a blindfold and eliminating taste and smell as options, the focus is on hearing and touch. Increasing a person's focus on touch provides many benefits, including in many types of BDSM pleasure.