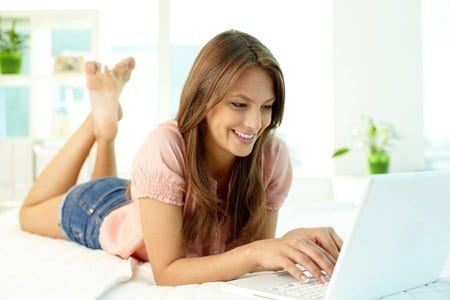 Using online chat to talk to a date might not come easy to everyone, but once you try it, you'll see just how simple and fun it can be. You get to talk to a date without moving from your favorite computer spot in your home. Chatting online is fun and there are some easy tips you can use to make your online chat experience even more fulfilling.
The first step is something that is pretty much important in all dating, whether you are chatting online, meeting in person or talking on the phone. It is confidence. Just be your confident self and it will make you appear more relaxed and easy to talk to. You don't need silly pick up lines or pick up tactics to be yourself, just say "Hi, how are you?" and go from there.
Once you get a reply to your message, it's your job to start the conversation. Start by introducing yourself with your name and a little something about yourself, like your job and similar information. If your chat partner doesn't offer up much info, ask questions about them! Some people are just shy or need to know that someone is interested in their lives in order to open up. Make sure you listen to what they're saying too!
With online chat, emoticons are fun but don't use too many. If you're using them in every single sentence then you are using them way too much. A winky face here and there is a perfect flirtation, so use it sparingly to make the biggest impact. Other great faces are smileys and tongue out faces. Avoid the heart emoji too early on because it could lead to some confusion.
Online chat is easy and fun when you follow these simple tips!