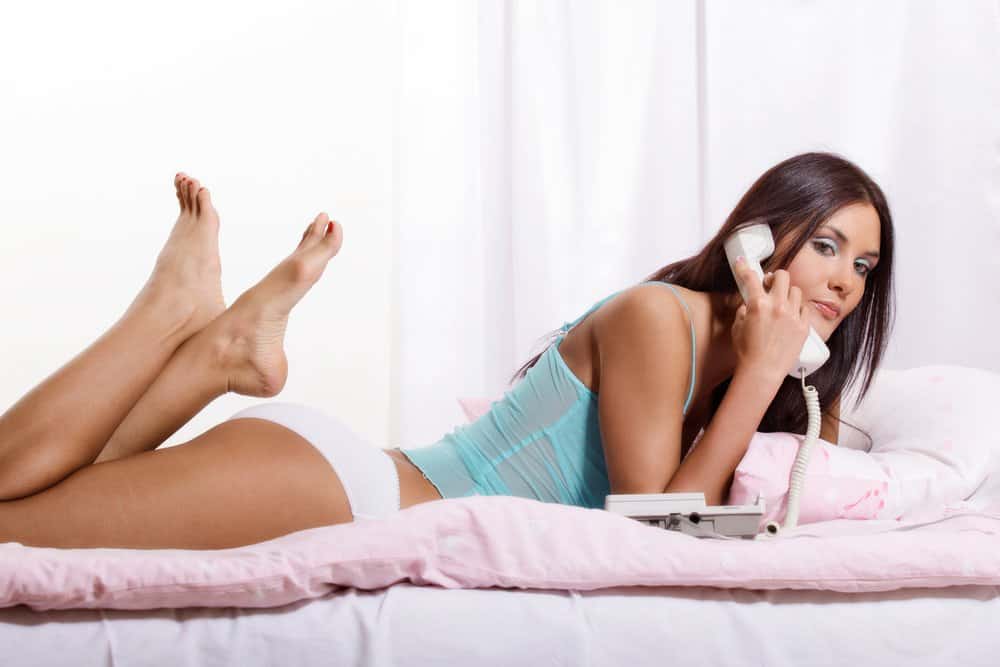 The concept of grammar is not without controversy; it is a subject of much debate. Different dialects for each language exist, and there are also plenty of words and word uses that are not solidly within a grammatic structure, though, are also widely used. Grammar when it comes to dirty talk, phone sex, and sex in general, provides other unique intricacies that are still being talked about. Whether pronoun use, language surrounding trans people, slang and the connotations they entail, or other types of grammar, the how and when has become an important part of many conversations. Is grammar important for phone sex? Here are some of the sides of the debate and thoughts about what the best ways to approach phone sex are.
Some Things Speak To People's Identities
There are many things that speak to people's identities, ways of wording sentences, describing them, and spending time together that are more important. Many of these people speak up about identities and word use whenever they can. One example is with terms like slut. Some people are interested in dirty talk that involves the word, while others are adamantly against it. Before getting into roleplay and other types of phone sex conversations, take a few minutes to talk about how the XXX chat could go. This can include things like words you would prefer to not have used, which pronouns to use, and other terms. When it comes to the trans community, there are many words that are commonly used in pornography, erotica, and other media that may not be acceptable for you or the person you are chatting with. As people learn more about the cultures they are interested in, more knowledge comes to light about these types of terms and how they should be utilized. Getting consent before using controversial terms is essential and also has an impact on the grammar people use. If you have thoughts or questions, let the person you are chatting with know.
Many Parts Of Grammar Are Not Drastically Impactful
People from all over the world use Talk121, meaning there are many different accents, people who speak certain languages as their second language, and more. The commonality people have, however, is their desire to seek out pleasure, as well as their love and curiosity of sex. Dirty talk also has a wide range of phrasings, some of which might not be considered grammatically correct to everyone. For grammar that is not drastically impactful, as long as it does not negatively feed into the experience of either person, there is no need to make mention of it. Correcting someone's grammar, whether it is due to their dialects or other reasons, can be seen as condescending. Phone sex is about communicating emotions, passions, and fantasies to other people. If the person you're chatting with does not fit your needs, wants, or desires, there are many other options here. People love utilizing voice introductions, giving people insight into their desires, what they're looking for, and more. You can hear the other person's accent, for example, plus you can learn more about how they speak.
Find People Who Work Well With You
When it comes to language, people are looking for different things. Finding someone who matches your speaking style, who is easy for you to understand, is often ideal. Some people, however, look for diversity in their phone sex experiences. This leads to many amazing adventures. Opening up your mind and enjoying another person, one who is different from you, can lead to fantastic and orgasmic experiences. There are different words, phrasings, and energies each person uses. Each XXX call is unique, as these phone calls are live and in real-time. Chat about your dirtiest fantasies, keep things more vanilla, or get into bondage and BDSM if you'd like. With a large number of sexual desires, fantasies, and likings here, you can live out your fantasies over the phone.
What To Do If The Grammar Bothers You
People love finding fantastic and compatible matches here. With voice introductions, you can hear their voice, the way they speak and get to know a little bit about them before connecting. Finding an excellent match is the goal, one that has similar desires and fantasies as you. Whether you are the type of person who likes to plan with an outline or are a spontaneous person who things in the moment, excellent phone partners are here for you. If you hear a voice introduction or connect with somebody that does not fit your style, you can politely exit and move to the next person. Once you start your XXX experience, enjoy getting off with people who match your needs.
There Are So Many Positives To Phone Sex
With so many positives to phone sex, focus on the passion, connection, and energy you've got with the people you connect with. Thousands of excellent matches are made on this site, with stellar climaxes, great conversation, and laughs. Some people are more about socializing with others, and some are interested in getting straight to the sex. People of many different dialects, ethnicities, body types and sexual proclivities are found here. This is one of the many things that makes Talk121 an ideal place to fulfill your fantasies over the phone and get off hard. With high-quality audio, creative people online, and fantastic accessibility to your deepest desires, Talk121 is the premiere spot for fantasy fulfillment. Getting started is quick and easy to do, and because all of the phone sex chats are live and in real-time, each call is a unique experience. Talk121 is an excellent place for people who are curious about specific types of sex fantasies, for people who know they are interested in specific kinks and fetishes, and for people who are into vanilla sex, erotic play, dirty talk, sensual erotic conversation, and more. Users of the site are also often excited to have other types of conversations as well, making Talk121 an exceptional place to have some fun. Enjoy.