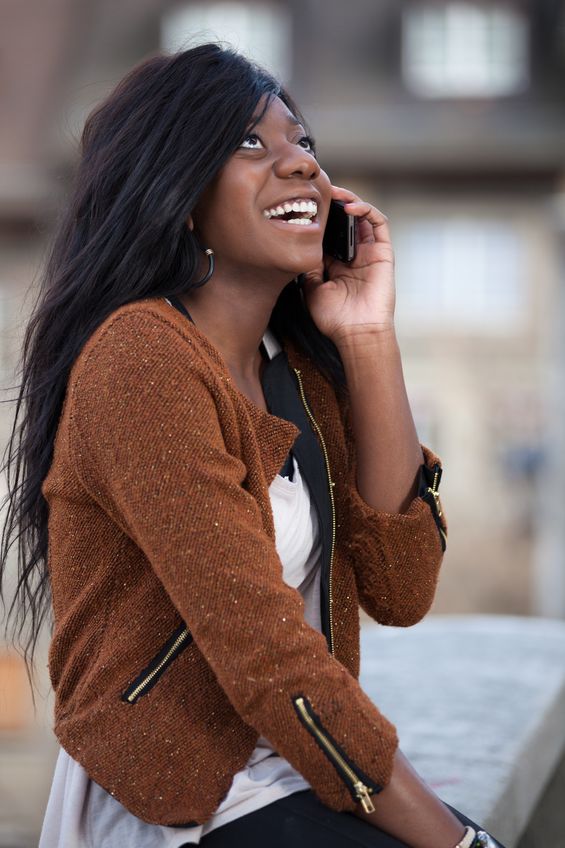 Unveiling the Personal Growth of Phone Sex Operators
Behind the sultry voices and enticing conversations, phone sex operators (PSOs) embark on a unique journey of personal growth and self-discovery. Contrary to common misconceptions, their profession is not just about explicit talk; it's a path towards self-confidence, empathy, and empowerment. In this article, we'll explore the remarkable journey of personal growth that many PSOs experience in their line of work.
Building Empathy Through Connection
PSOs are more than just voices on the other end of the line; they are empathetic listeners who provide a safe space for clients to share their desires, fears, and fantasies. This empathetic connection is a cornerstone of their personal growth journey:
1. Active Listening Skills
To understand and cater to their clients' needs, PSOs develop exceptional active listening skills. They pay close attention to verbal cues, tone of voice, and even pauses in conversation. This heightened sensitivity extends beyond their work and can positively impact their personal relationships.
2. Cultivating Empathy
Empathy is a key component of the PSO-client relationship. By placing themselves in their clients' shoes, PSOs learn to appreciate the diversity of human desires and emotions. This newfound empathy extends to their interactions with people outside of work, making them more compassionate individuals.
3. Non-Judgmental Attitude
The nature of their profession encourages PSOs to adopt a non-judgmental attitude towards their clients' fantasies and desires. This attitude often translates into a broader acceptance of diverse lifestyles and choices.
Confidence in Communication
Confidence is a skill that every PSO hones over time. Confidence in communication is not just about speaking confidently but also about conveying empathy and support. Here's how this growth in confidence unfolds:
1. Expressing Desires
PSOs empower clients to express their desires openly, without fear of judgment. This process requires the PSO to exude confidence and create an environment where clients feel safe to share their deepest fantasies.
2. Adaptability
Every client is unique, and PSOs learn to adapt their communication style to meet the individual needs of each caller. This adaptability fosters not only confidence but also the ability to build connections with a wide range of people.
3. Setting Boundaries
Confidence extends to setting and maintaining boundaries during conversations. PSOs confidently establish what is acceptable and ensure that clients respect those boundaries. This skill is valuable not only in their profession but also in personal life situations.
Self-Exploration and Self-Acceptance
Working as a PSO often leads to significant self-discovery and self-acceptance. This profession encourages individuals to explore their own desires, boundaries, and emotions:
1. Unveiling Hidden Desires
As PSOs help clients explore their fantasies, they may also uncover their own hidden desires and interests. This self-discovery can be a liberating experience, as it allows them to embrace their own sexuality without judgment.
2. Overcoming Insecurities
Many PSOs report increased self-confidence and self-esteem as they receive positive feedback from clients. The acceptance and appreciation they experience in their profession can help them overcome personal insecurities and self-doubt.
3. Embracing Individuality
The acceptance of diverse desires and fantasies in their work encourages PSOs to embrace their individuality and unique qualities. This self-acceptance can lead to a more fulfilling and authentic life outside of their professional role.
Overcoming Stigma and Taboos
Working as a PSO often comes with social stigma and judgment from others. This adversity can be a catalyst for personal growth:
1. Resilience
PSOs develop resilience in the face of societal stereotypes and prejudice. They learn to handle criticism with grace and confidence, which can be a valuable skill in various life situations.
2. Advocacy
Many PSOs become advocates for their profession, challenging stereotypes and educating the public about the work they do. This advocacy work not only helps destigmatize their profession but also fosters personal growth by promoting empathy and understanding.
3. Creating Supportive Communities
PSOs often form tight-knit communities with their peers to share experiences and provide emotional support. These communities offer a sense of belonging and connection that can be a source of personal growth and resilience.
The Transformative Journey of Phone Sex Operators
The journey of personal growth for phone sex operators is an often-overlooked aspect of their profession. Beyond the intimate conversations and fantasies, they build empathy, confidence, and resilience. They explore their own desires and overcome societal stigma, emerging as more confident, empathetic, and self-accepting individuals. In their unique profession, PSOs find a path to personal growth that challenges conventional notions of self-discovery and empowerment.