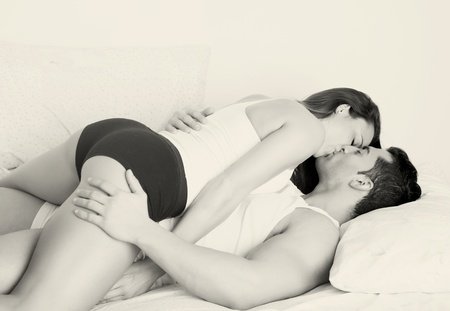 Finding a hookup is hard, and keeping it that way can be even harder. Sometimes feelings get involved and things move forward, even though you're not really looking for a relationship. How can you keep your naughty fling just that? It's easier than you might think.
Be Up Front
When you're talking with a potential date on a Talk121 chat line, be up front about what you want and don't change your tune based on what the other person wants. If you want a hook up, tell them that's what you're looking for and don't waver when that hot piece of booty says she is looking for marriage material just to get at her!
2. Evaluate the Situation
After you've met for a date and hooked up, evaluate the situation by looking at what's going on. Is your booty call texting you 5x a day asking for personal advice and asking you how you're doing? Or is she leaving you be and texting you at 8pm for that sweet, sweet lovin'? If it's the former, you may want to have a talk in which you let her know you're not interested in anything more than a hookup.
3. Go With the Flow
There are some times when you have a hook up that is just amazing, and you feel really connected to the person. If this happens, and you're really feeling it, it's ok to just go with the flow and connect with that amazing person. If it feels right, it feels right and that's a rare thing. Don't be afraid to change your mind about wanting nothing more than a hook up, but at the same time, don't allow yourself to feel pressured into a dating relationship by someone who you just want to hook up with.