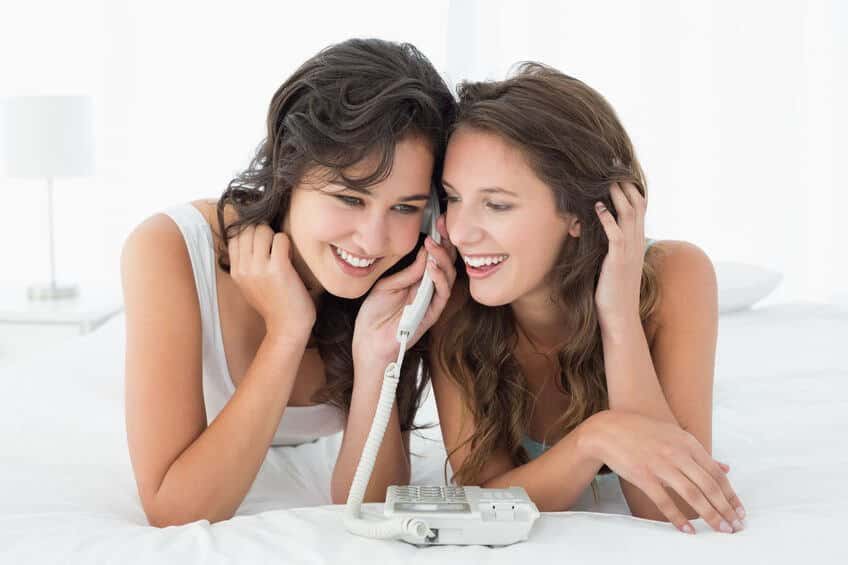 It's late, you're alone and you find yourself wondering what to do with your free time. Sure, you could turn on streaming TV and binge watch another series or surf social media, eventually questioning why you bother when a lot of people just go on rants about the state of the world or what they had for dinner.
Well, guess what? You don't have to be alone as Talk121 has a party chatline with local singles and free-spirited adults who are all open-minded and chatting with one another about all sorts of random and interesting things.
From the west coast to the east, adventurous men and women are sharing their life stories, telling jokes, discussing their work, and even becoming more intimate with one another by exposing some of their dirty desires and quirky kinks. And they're doing this on our party chatlines RIGHT NOW!
Wouldn't you like to be able to socialize in the comfort of your own home while laying around in your sweats, not needing to worry about your appearance?
On Talk121 party lines there's no need to go do your hair, put on makeup, get dressed up or even apply deodorant as no one cares or is even concerned about how you look.
All you need to do is call in to the most applicable chatline and join in on the conversation.
Furthermore, in doing so, you just might find yourself submerged in a conversation that intrigues your interest to going private and begin talking directly with another like-minded individual that could lead to a more private discussion.
Now if you're still not convinced that a party chatline is for you because you're shy or feel that you have nothing to add to a conversation with strangers, there's absolutely no harm in checking it out as we offer free trial local chatlines that you can utilize and just sit back and listen in on a call conversation if that is more your style.
At Talk121 you have full control of what you and don't want to do, with the utmost confidence in discretion as all of your personal information is 100% secure and the only way other members know something about you is if YOU choose to share it.
So don't sit home alone tonight. Instead, pick up the phone and dial 509-676-1000 for your free trial.