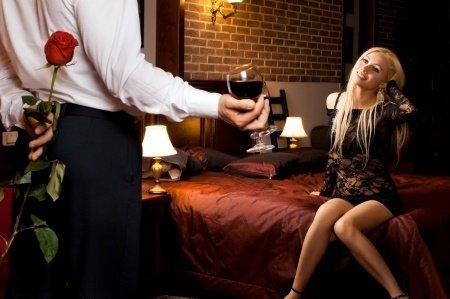 Well, you're already here at Talk121, ready to try out local chat lines to meet that special someone. What a good decision! You may be here trying to meet someone special. Many people, in dating focus heavily on meeting the perfect person, and while that's a great goal to have, there's no reason why you can't have a little fun in the meantime. Having multiple dating goals is OK, and it can make your wait for that special someone a little more exciting and happy. Just because someone isn't perfect doesn't mean they can't serve some purpose in your life or fill the gap of an activity partner, sexy fling or friendly confidant.
You can focus on finding your true love, but also have in mind that those who aren't picture perfect can be fun for a fling. That's what is great about using a local chat line to find a date. You can talk to a person before you meet them in person, get to know them and even get their real phone number. That way you'll know which category they fall into for you. Whether they are marriage material or fun fling fodder, talking to someone prior to meeting lets you know if there's going to be any chemistry at all, or whether it will be a flop.
Some people feel strange having multiple dating goals in mind, and it's important to listen to your inner voice about what is right for you. Focusing on more than one thing in the dating realm is not for everyone, but if you can make it work for you, it's great. You'll have more fun, meet some excellent people and getting first date experience is always great – that way, when you meet the perfect partner, you'll be a pro!