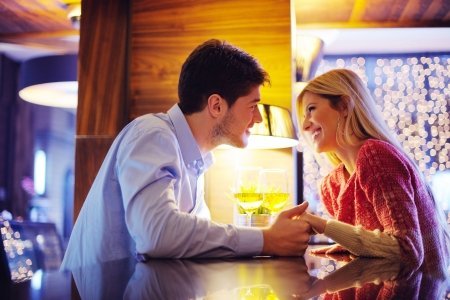 When you're doing online dating, there are some things that it seems really easy to do. It's simple to fall into dating patterns, but these are some online dating tips that will help you find what you are looking for even faster.
1. Hold out for what you're looking for
There's no need to say yes to every single date especially when you're using Talk121 to meet someone. There's always someone new waiting for you on the other end of the line, so if you're not feeling the conversation, just get off the line, and then get back on and try again.
2. Save your turnoffs for later
Being too negative can be a turnoff for many. Don't start a phone conversation on Talk121 by listing the things you are not looking for in a relationship. Keep it positive and list the things you do want! Being positive is also good for your own mindset while dating.
3. Go for the gold
When you have the person you want on the line, then you need to go for the big one – the date – before it is too late. Waiting too long to ask someone out can turn them off of you or send them mixed signals. Make your intentions clear from the start whether that is a hook up or a dating relationship.
4. Save physical stuff for later
You can talk about how hot someone is in a little bit, but make an attempt to get to know the person behind the hotness before you start to focus in on how sexy you find them. Also, at least say a "Hi, how are you" before you make it down to the phone sex talk. You want to make sure that the person is going to be at least a little bit compatible with you even if you're just looking for something casual.