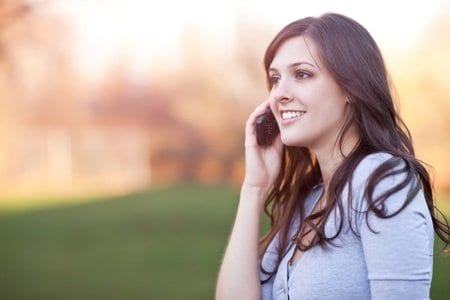 Talking to someone on a Talk121 local chat line is a bit like a first date. Nerves could run high and you want to impress that sweet someone who you are just getting to know. One of the biggest chat line conversation mistakes is bringing up that ex a little too much, or talking too much about money. Here is a list of the most ideal chat line conversation topics to keep you and your date smiling!
1. Books – Books are a great topic because it makes you seem intelligent. It also helps you get to know a lot about someone's interests!
2. Music – When talking about music, don't put down someone else's musical choices but just find out about what they like! Who knows, you might find a new type of music that you enjoy.
3. TV Shows – This is a great thing to talk about. You will find out if your potential match likes comedies, dramas or reality TV and then you can make your own judgements accordingly. Are you more Grey's Anatomy or Keeping Up With the Kardashians?
4. Family – Some people prefer a partner who is more family oriented, while others like people who don't have too many attachments in the world. Finding out about someone's family can tell you a lot about them!
5. Job – What someone does with most of their time is a big part of getting to know someone. Teachers, lawyers, office assistants and fitness instructors all have different lifestyles and personalities so it is good to know what a person does for work.
6. Hobbies – This is the perfect thing to know about someone who could be your date. Everyone has to work – but what someone chooses to do in their free time can tell you a lot about them. Do you want someone who is out racing BMX bikes all weekend or someone who prefers to garden in their spare time?