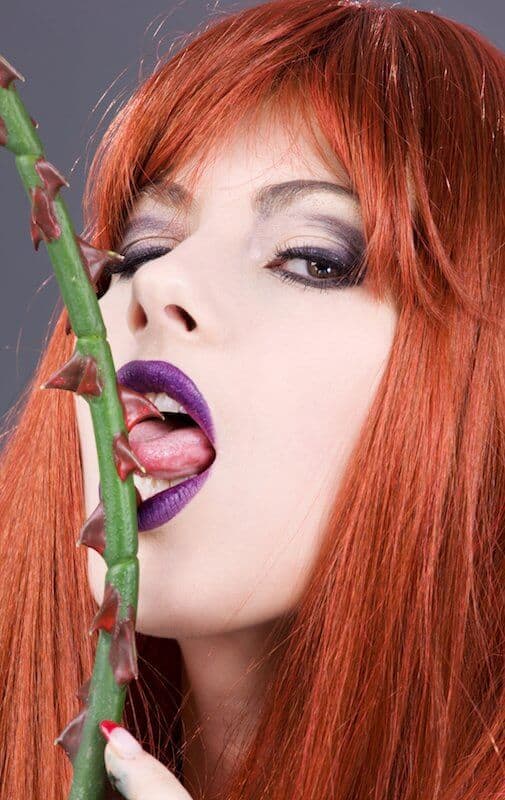 Timing is very important when it comes to phone sex if you want to make the most out of your dirty talk: you need to be distraction-free, as well as to make sure that you have enough time for a fulfilling experience. You don't want to rush back to work right when the sexy stranger on the other end of the phone is about to orgasm!
Here is our advice about timing correctly your dirty talk session, so you'll have an unforgettable time!
Schedule your next call to the sex number at a time when you will be completely alone. For you, this may mean having to wait until the kids are sleeping, or to be home after work. Don't attempt to call at a time when you may receive visits from your relatives, friends or neighbors. For example, if you know that your mom is ringing your doorbell every afternoon at 5 PM to have a cup of tea with you, try to choose another time!
Don't do it on your lunch break, unless it's very long. If you have less than one hour between your work shifts, it may not be a good idea. If your break is longer, instead, you can have a sexy quickie over the phone after you've had lunch, but remember to warn your dirty talk buddy that you don't have much time, so they won't be bothered when you'll need to leave.
Try waiting for the evening, so you will be relaxed at home. Unless you are a fan of sex in the weirdest places, having phone sex while on the go isn't a good idea: you'll end up rushing the things too much and not having fun. Instead, when you have plenty of time and feel relaxed, the only limit is your fantasy. At home, you can also wear sexy lingerie to feel at your best, and keep your sex toys handy for a great masturbation chat.
Choose the weekend, so you won't have as many responsibilities as during the week. Thinking about all the things you need to do later isn't good for phone sex: you want your mind to be completely free from worries, at least for some hours of sexy fun.