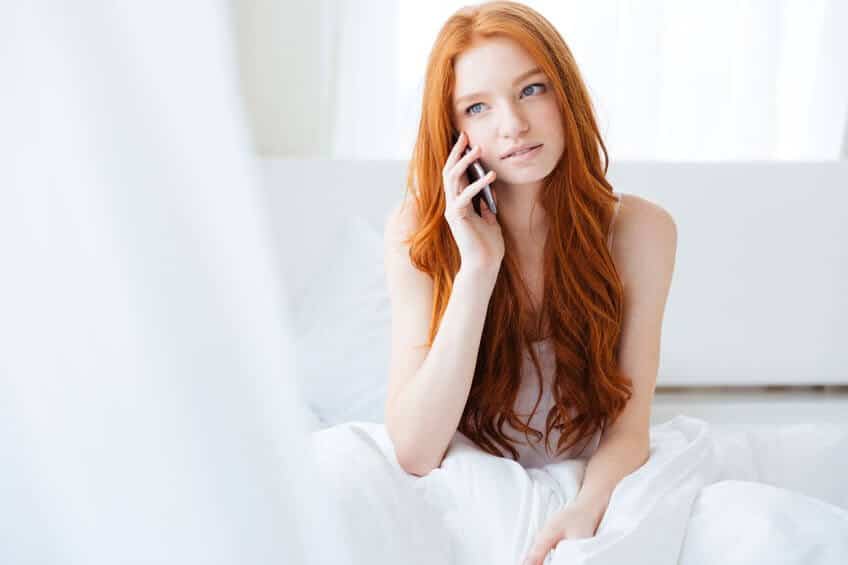 Have you ever tried exploring your sexual fantasies? We all have different kinds of fetishes and things that get us in the right mood. While porn videos can help you learn more about your naughtiest fetishes and all that, there is a much better way to find out more about your naughtiest desires.
Phone sex is often seen by the younger generations as something that our grandparents used to do. However, it has become a lot more popular in the last couple of years, and for many good reasons.
From having phone sex with your partner, to simply visiting Talk121 and hiring one of the sweethearts from the website instead. It does not matter, as long as you have a consenting adult, you are on a good path to enjoying yourself.
Learning More About Yourself
Since phone sex requires you to know exactly what turns you on, this can also help you learn more about your deepest naughtiest desires. You might find out something that you never knew about yourself!
The first step to having a good phone sex experience is learning more about your fetishes and sexual fantasies. Whether that is a certain fetish or something like role play… you must know what turns you on.
In case you are not sure what that might be, you are always free to explore it through the phone call instead. The beautiful women you can hire on Talk121 are exceptionally talented when it comes to helping you learn more about your desires.
No-Risk Of Rejection!
It is always important to get a consenting adult to have phone sex with, but in our everyday life that is not that common. This is why you have sexy numbers to call where the girls are all here to have a fun phone sex experience and nothing more.
This is why you have no risk of rejection at all. The girls are here to have some dirty fun with you, so all you need to do is talk to them about your dirty desires. You are certainly going to be able to find a gorgeous woman who suits your taste perfectly.
Why Is Phone Sex Becoming So Popular?
This is one of many ways you can boost your sex drive. It is the perfect way to satisfy your sexual cravings, as you explore all kinds of fetishes and desires you never knew you had.
It does not matter if you are in a relationship or you are single, there are many benefits from having phone sex. A good phone sex experience can add a lot of fun and interesting elements to your sex life.
The sexually explicit conversation you can have with the hottest woman you have ever seen can take you to divine pleasures. The goal is to achieve the naughtiest sexual arousal and gratification while you describe your kinkiest sensations and fantasies to a horny babe.
Take Creative Role Play To A New Level
Roleplay is something we can all enjoy. It allows you to become the character you always wanted to be, as you play through a kinky scenario you never knew could make you feel this aroused.
If you are interested in role-playing and mutual masturbation, when you hire a beauty from Talk121 make sure that you voice your desires appropriately. Tell the beauty what interests you, what kind of a scenario you would like to play through, and she is bound to give you just what you asked for.
Phone Sex Promotes Safe Sex
This is quite obvious, but if more people were having phone sex, there would be fewer STDs and STIs to worry about. In case you are feeling horny and you are ready to release a load, but you are single, phone sex is just one call away!
There are tons of gorgeous women who love to get kinky over the phone, making even your dirtiest fantasies come to life. You can enjoy phone sex anonymously too.
Boosting Your Confidence
Another great benefit of having phone sex is the fact that this can boost your confidence. Having phone sex allows you to voice all your sexual desires, and express yourself.
This way you can practice being more vocal and direct for your future relationships. By being able to communicate what you desire, you are going to be able to reach divine orgasms.
Reviving Your Sex Drive
Of course, phone sex is not just designed to make you feel good. It can also help you revive your sex drive! In case you need some spice, this is the right way to go about it.
Some people just have a busy schedule or have been in a long-term relationship for way too long. If you need something extra to revive your sex life, having phone sex is something you should consider.
This especially applies to couples. At some point, we have all been in long-distance relationships, whether it is because of work or something else. It is important to keep each other satisfied even then, and phone sex offers something incredibly arousing. This will keep your relationship interesting, fun, and sexually satisfying.
Benefits To Singles
In case you are single, there are tons of benefits to look forward to as well. Phone sex offers instant gratification and can boost your confidence. If you just need a quick fix, anonymous phone sex is all you should consider.
The phone sex on Talk121 allows you to be as anonymous as you want to be. You can create a person, follow some naughty role-playing rules, or just do whatever makes you feel comfortable as you talk to the hottest girls!
Phone sex might feel a bit awkward and embarrassing at first, but once you get really into it, it can offer the most divine pleasures. So, take your time, find a girl who suits your taste, and does not hesitate to give her a call.