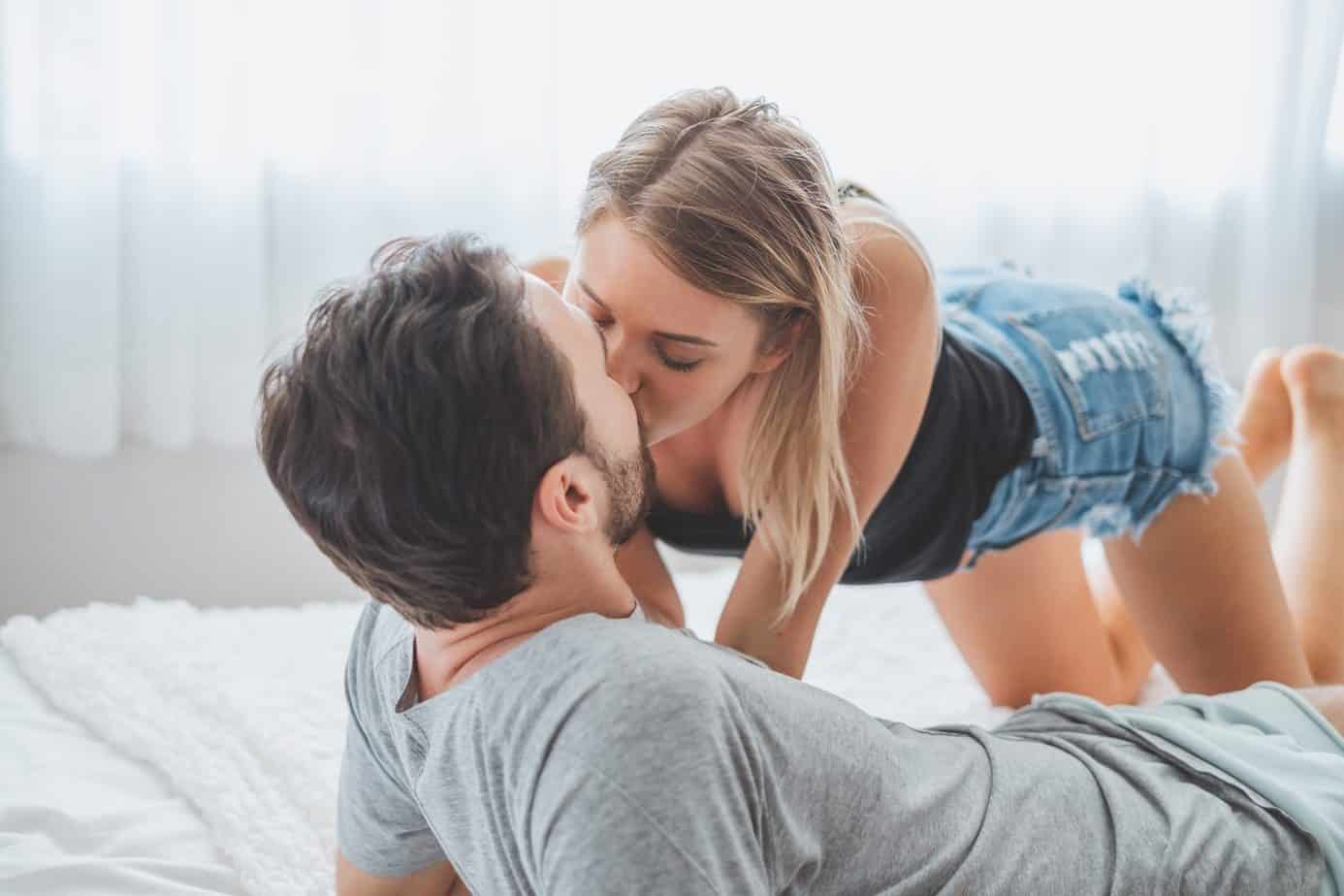 What is phone sex for couples? 
Phone sex for couples is pretty like phone sex for anyone else however there are some details you may want to consider if you and your partner are having phone sex together with others.
Phone sex can be a way for you to try sexual experiences with your loved one without getting directly physical with other people. It can be a test to see if your partnership can withstand both partners getting their sexual fantasies fulfilled with others present. It's a great thing to experience as partners prior to making your relationship open or poly, especially if it's a new concept for you to consider.
Both you can dial into the free chatlines by picking up the phone and dialing one of the phone sex numbers. Within moments you'll be connected to someone new.
It's highly recommended that you and your partner have a sit-down conversation about what you're looking to experience, chat about boundaries, and chat about what to do if either of you experience negative emotions such as jealousy.
How to have phone sex as a couple 
So, just how does a couple have phone sex on the couples calling chatlines? It's not a one size fits all scenario. Each couple has their own way of doing things. One couple may enjoy having sex while chatting to a hot single about a specific fantasy or role-playing scenario.
There are many ways to explore phone sex with your partner such as telling stories of having the 3rd party phone friend tell you and your partner what to do to one another as they touch themselves. The only true way you can figure out if it's right for you is to join the platform and explore together and separately.
Join Talk121 
The first step you and your sweetheart should take is to jump on a Talk121 call. That way you can give it a whirl and experiment to see if it's right for you.
Once you're connected, you'll be able to build a connection with the horny stranger on the other line. Feel free to ask questions or just be horny and go straight into dirty talk. You can try a phone sex threesome of just take turns talking about what's hot for you.
In a matter of a few moments, you and your partner will be able to determine if it's a good fit. If it's not, no worries. Simply say goodbye and end the call. You can try again whenever you're ready to do so.
Talk to your partner about your desires and fantasies 
This can be a way for you and your partner to reignite the sexual flame between each other. Pretend you're meeting one another for the first time and want to show what feels best for you. Describe all your favorite fantasies in detail and let your partner experience your desires with you.
It's important to chat with your lover about your ideas and why you want to explore phone sex in the first place. By talking things out, not only will you both be on the same page, but you'll also likely make agreements as to what's best for you.
Explore together in phone sex orgies and three ways  
You can try to experience phone sex orgies and threesomes and other types of group sex dynamics. Whatever you're seeking is also seeking you. Remember that you can get what you want by being clear in communication and boundaries.
Get ready for phone sex threesomes to come your way. You can explore with single men or women, and you can ask them to be a part of a role-playing scenario you and your sweetheart enjoy. You can ask open-ended questions to new phone pals about their turn-ons and experiences with group sex.
The more you do together, the more you'll learn about one another and that usually strengthens bonds and builds intimacy.
Explore separately 
There's always the option to experience phone sex separate from your partner. If you both agree it's innocent enough, you can explore on your terms and then share it with your partner in bed the next night. It may even serve as foreplay.
It's encouraged to explore separately and together as a couple because then you get the full range of experience Talk121 provides.
There may be fantasies that you don't want your partner to know about or you would rather keep private for your own personal sexual joy. That's a time were exploring via phone sex shouldn't be considered as cheating.
Ways to play on the phone 
There are many ways to play on the phone. For instance, a popular way to explore phone sex is to chat about sexual fantasies and then relive them through a hot role-play scenario. It would work where each person on the call gets to describe a sexual fantasy and then a scene is born. The entire time that this is happening you can sexually touch your partner and or yourself.
The whole point of being a part of the couples calling chatline is to explore your sexuality with your partner and other hot strangers. Have conversations about your favorite sexual positions, conquests of the past, and favorite sexual ideas.
Feel free to also chat about kinks and fetishes and explore them in deeper conversations about sex. You can basically do whatever feels best for you. Phone sex is an amazing creative way to get off safely with people worldwide from the comfort of your home.
Phone sex can be as lighthearted and or intense as you want it to be. It's all about relating to others and exploring what feels most pleasurable while talking and listening to new phone friends as well as your partner.