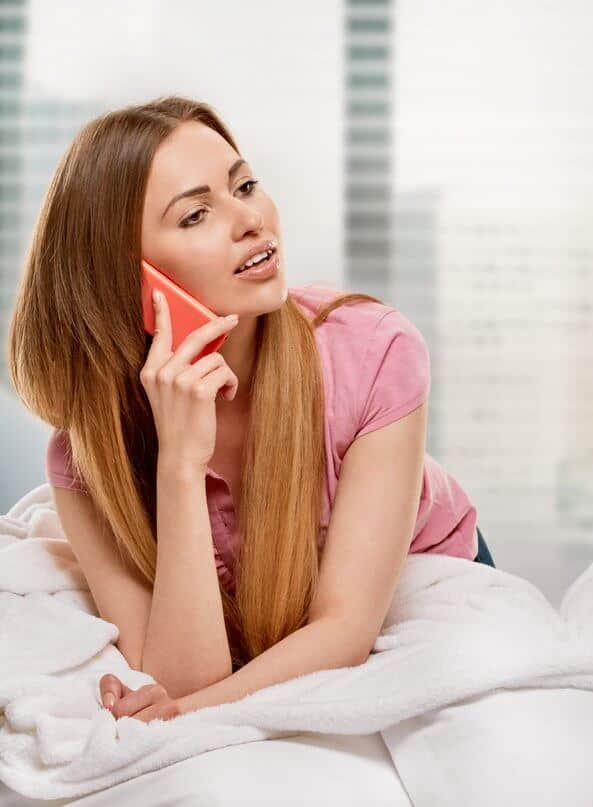 The hype has been surrounding phone sex for the last few years and since the pandemic, increasing amounts of people from all around the world are finding their footing in the virtual space and there has been plenty of on-the-phone hanky panky. So, for some of us who are still circling the idea of phone sex, this blog does over the basics and dos and don'ts of phone sex talk.
The+is the best way to explore the phone chat platform. The trial may not last much longer so take advantage of it while you still can. The chat platform is open to people from all around the world and always open 24/7 for your convenience. You may speak to someone who resides near you one time and then the following time you dial in you may speak to a person in another country or another area code! With such diversity available on the chatlines, you can truly gain a range of sexual experiences that are safe and build confidence and good communication skills.
Explore today and learn how to talk dirty over the phone. Dial one of the phone chat rooms numbers from your mobile device and you'll be connected to someone new instantly. Talk for a few minutes to see if you're on the same page. On the chat lines, your 100 percent anonymous so people will only know what you tell them. That means if a sexy stranger starts asking your personal questions like your address or social security number or bank information, it's a big red flag. Be careful and remember to keep conversations light-hearted and fun. Should the vibes be off, or the conversation goes sour, you always have the power to change the topic of end the call. There are hundreds of people to get to know so don't worry if there's one bad apple.