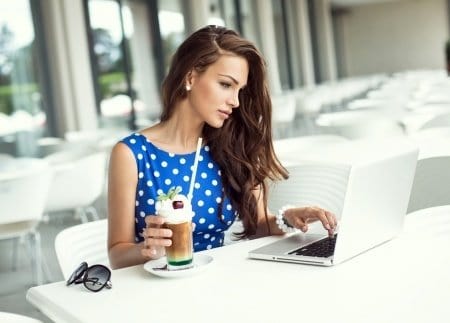 When you're setting up your profile for online chat on Talk121, you will probably want to have some pictures ready to send. There are some tried and true tips for what you should pick out and what you should not pick. Just follow these online dating tips to have the best pics online.
Do the Power Poses. Any pose in a photo where you appear strong and confident is a winner. People like to see someone who knows what's going on and is with it. When you look confident, people want to be around you and you seem enticing.
Open it up. Don't cross your arms in front of you. Have open body language makes you seem friendly and approachable. It is the best way to attract people to you! Imagine if someone looks cranky and sad in their photos…would you want to talk to them?
Smile! Ok, you don't have to smile in every single photo but do use photos that show how you look when you're happy, because that's how people want to see you. Happy and healthy looking people get the most dates.
Show your hobbies. Your pictures can give people a window into what you like to do in the world. If you like to skateboard, have pictures of that, if you like to paint, show a picture of you in action. It will help a potential match envision the types of things you can do together.
Stand up straight. Yes, that's right, your mom was right. In some studies, good posture in combination with open body language was proven to improve response rates to online dating profiles.
Picking the right pictures will be easy for your online dating profile. Now get to chatting online using Talk121 and meet singles in your area!