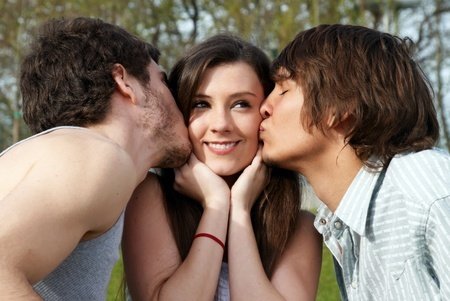 Haven't you always wanted to play the field and be known as a player? If you have been one of those people who has always craved multiple relationships at the same time, you're not alone. Many researchers think that it is only natural for people to want to stray from the relationship model known as monogamy, in which people stick together with one person for a long period of time. There is an alternative for this lifestyle, which is the one that most people tend to follow. It's known as ethical non-monogamy and it can be something that might change your life. Some also call it polyamory, or simply non-monogamy.
Basically, what it means to be ethically non-monogamous is that you can have different types of relationships. If you have a girlfriend, then maybe you can also have a hook up on the side, that your girlfriend wants to hear about. You don't have to keep secrets from each other with this lifestyle, which helps to relieve a lot of the pressure that monogamy places on relationships.
As you know already, there are many different types of people on Talk121 chat lines, and there may be someone who practices this lifestyle on the line. There are many books you can read about the topic in case you're wondering. One of them is called The Ethical Slut and it is almost a classic book in polyamorous circles. Others that you may want to check out are Sex and Dawn, which is about why people tend to have the desire to date multiple people at the same time.
If this type of relationship appeals to you, then all you have to do is find someone who is down to try it with you, and you will be free to play the field while getting what you want all the while. It's a pretty sweet deal.