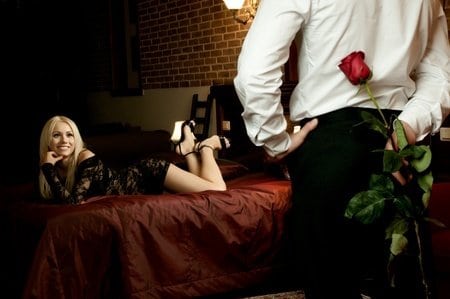 So, you talk to someone on a Talk121 chat line, and, they're not the love of your life, and maybe they even have some bad qualities, but you want to hang out with them, and that's ok. That's the beautiful part of casual dating. You can get messy and make minor mistakes while coming out unscathed, and still keep your search for the right one in your mind.
Even if you don't see your current date going anywhere, you'll gain experience in the dating world, and dating someone you aren't 100% into may give you insight as to what you're actually looking for. You'll have experience dating so when Mr. or Mrs. Right comes along you will not freeze up from nerves or stumble over your words!
When dating someone that you don't really see a future with, there are some important things to keep in mind. Don't lead that person on. Let them know that your relationship is just casual and just for fun. If they feel the same way, the relationship can keep going. This can prevent you from leading someone on unintentionally. In addition, don't let yourself get stuck in something that is more serious than what you're actually looking for with that person, because that may cause you to pass up opportunities which could lead to an even happier ending for you.
You know deep down in your heart what you want out of each and every relationship you have. Being honest with yourself and listening to your inner voice can help you get into the types of situations you want to be in, and out of the ones that you don't. Casual dating is easy when you use a Talk121 chat line to find a bunch of people you may be interested in dating!