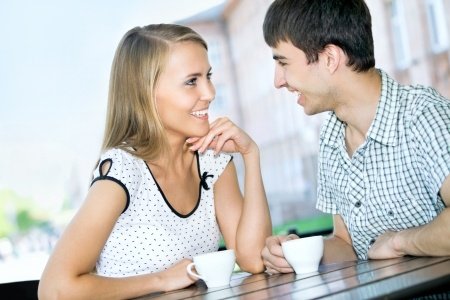 When we enter the dating world, there are some things that people often think get associated with one gender or the other. Often times women are seen as nervous chicks who want to impress a guy, and men are seen as strong dudes who like to play around. However, it's important to remember that each person is unique, regardless of their gender! Remember these dating tips to impress your date!
1. Everyone gets nervous – Men and women both get nervous before dates. Guys want to impress girls and vice versa! In case of nerves, prepare a few questions as an ice breaker before you pick up the phone to meet someone on a Talk121 chat line or before you meet up with them for a date after you've already talked!
2. Everyone loves compliments – It's often men who lavish compliments onto a woman about her looks, but men also like to get compliments – and women like to get compliments about things other than their beauty. When you meet someone, try to find one thing to compliment – no matter the gender.
3. Everyone can be courteous – Lots of times guys feel the need to hold the door open for their female date, or pull out their chair for them, but girls can do nice things for their guys too, as well as others when they are out in public with their date. Holding the door open for a stranger is a nice way to show your date that you're a nice gal.
4. Everyone can be vulnerable – It's a stereotype that only women can be vulnerable on a date and open up about something personal. It's ok for guys to open up too, and being vulnerable is one way to make a strong connection that will last beyond just one night.