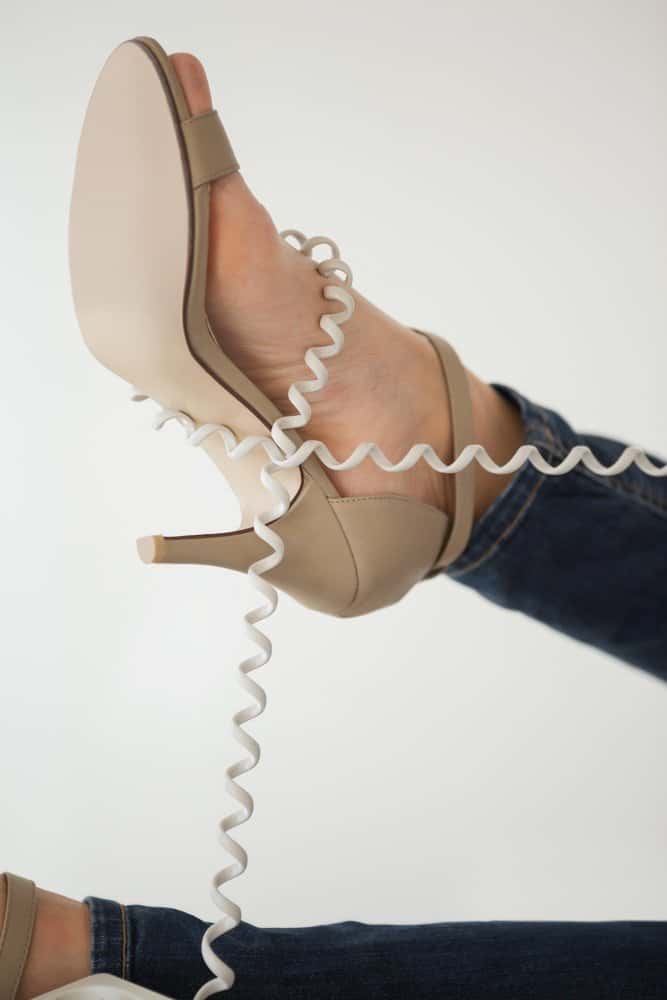 Setting up your environment is an essential part of the phone sex experience. While some people love to get home, call a phone sex chatline, and get off relatively quickly, there are plenty of ways to feed into the experience for even more explosive orgasms. Having a long build provides many benefits, and phone sex connoisseurs should be aware of their environment and how it can impact the experience even further. Phone chat lines have many benefits to them, with one of the most prominent being the flexibility of offerings. You can hop on a phone sex line from the comfort of your home, in a hotel, outside on a larger property, and more. Each experience you have can lead to additional creativity for future XXX experiences. People coming to this service have fantastic orgasms, excellent social connections, and fantastic resources for improving sex, exploring sexuality, satiating curiosities, and more. Each of these things has additional benefits as well. One way to get excellent and unique advice from phone chat partners is by asking them questions. Read this article for top tips on how to maximize your experience with your favorite phone sex crushes. You can also ask these beauties how they like to set up their environment for your masturbation, phone sex, and sex chat fun.
Choosing A Space
Choosing a space is an essential part of the process, whether having a more casual sex chat or looking to have a more intimate and erotic experience. Think about your goals for the sex chat, and use this as the starting point for finding the places you are most interested in. If your goal, for example, is to have an erotic and relaxed experience, your bed may be a fantastic option. People tend to be quite comfortable in their bedroom, a place known for having sex. If, however, you are looking to experiment with what it would feel like to have sex outside, finding safe and secluded outdoor spots on your property not visible to others is ideal. Once you have selected your space, determine how to make that space more comfortable for your XXX experience.
Making Your Space More Comfortable
There are many ways to make your space more comfortable, including having more things you can do nearby, adjusting the temperature, changing the lighting, and more. If you want a more erotic experience, you can even grab some candles or lowlight options. Having sex toys around that fit the type of phone sex chat you are having is ideal. For people looking to explore BDSM more, having a few kink implements available is ideal. Paddles, crops, collars, and other items can add to the experience. If you have a favorite chatline star you like to interact with regularly, you can also plan for a more customized experience overall. Flexibility in customization are some of the many benefits chat lines bring.
Other Ways To Enhance Phone Sex
In addition to the general environment, people do some things for special occasions. Satin or silk sheets are an example of this. Some people find that cleaning the space in getting rid of the clutter can also be helpful. Some spaces, however, do not need to have much done to them. For example, people tend to have clean kitchens and bathrooms, and with a waterproof speaker, you can have a phone sex session about fucking in the shower if you'd like. Try getting off in unique areas and incorporate them into roleplay. If you are planning a roleplay XXX session, there are many ways you can set up for that as well.
Setting Up For Roleplay
Roleplay often has a number of things you can do with both the environment as you get ready. In addition to putting out some XXX toys for your roleplay phone chat fun, other props are often appropriate. For Dr./nurse experiences, you can have a clipboard, paper, pens, and more. Doing an assignment can be a good segue into sexy fun for Teacher/student roleplay. Having rulers and thing other everyday items around for BDSM experiences can also impact things. If you feel like sitting down for part of the roleplay, make sure that you have some table space available. Costumes and outfits are also fantastic, even during phone sex. By making the experience as realistic as possible, the sensations and imaginations you have can be more vivid.
Communication Is An Essential Part Of Phone Sex
Spontaneous phone sex is fantastic, and there are plenty of other ways to get it on over the phone. Planning for a phone sex session is a smart plan and can pay dividends. These planning sessions are excellent for communicating your fantasies as well. Phone sex hotlines are a phenomenal place to get a custom show tailored to your needs. Using the information they get, chat line babes can do roleplay just for you. The experiences here are live and in real-time, so the orgasms, conversation, and spontaneity are all happening as you hear them
Pay Attention To The Basics
There are some basic things that are important whenever you are talking on the phone, and these apply to phone sex chat lines as well. Finding a space where you can hear the other person and they can hear you is essential. Using a device that will work well for what you are looking for is also important. If you are in an area where cell phone reception is spotty, move to an area of the house where you are more likely to have better reception. Privacy is also important. Look to have your phone sex experiences when other people are less likely to interrupt or inform them you are having some sexy time if you are comfortable doing so. If someone may come home from work, take some time to lock the doors and set yourself up where a potential interruption and its effects will be minimized.
Final Notes
Setting up your sexy time environment is setting yourself up for fun. Pay attention to the most important things to you and think about how you can make the experience better. You can put together a session that brings you to hard orgasms and fantastic times using your goals.