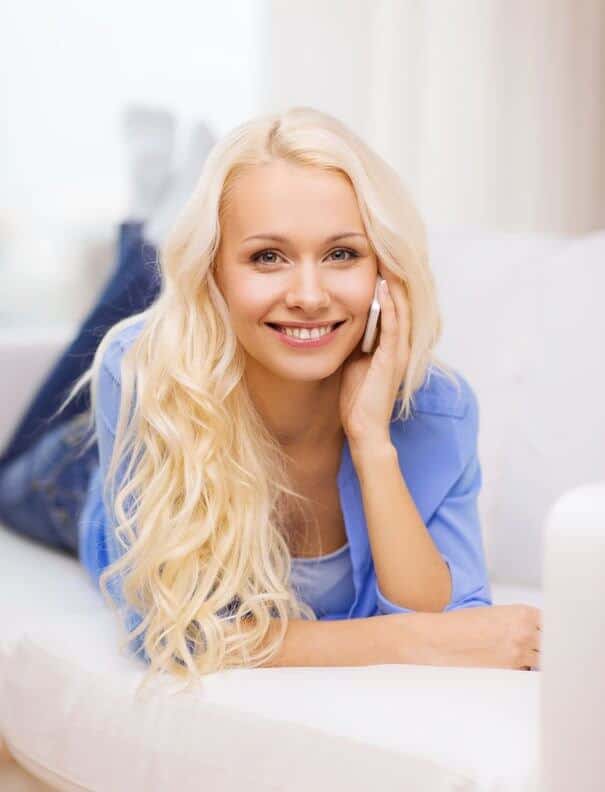 One of the greatest things about sexting is that you can do it almost anywhere and make any situation into something sexy. There is a difference between sexting and sexting well and this blog will offer some pointers and things to consider while sexting to make it a rewarding experience for you and others on the telephone chatline.
Imagine you're sitting at the airport, waiting for a delayed flight. Seems like just an ordinary situation right? Well, if you start sexting someone while at the airport, what will you think about? Do you have a blanket that you're covering up your legs so you can tell your sexting partner what you're doing in a very public place? Are your nipples hard just thinking about the guy sitting across from you as you wonder if he knows what you're doing? One thing that you can do to really heat up the situation is describe where you are and what you are wearing. You don't have to be 100 percent honest either. If you would rather be wearing assless chaps at the store while picking up ice to put all over your body, sext your friend about it. Whatever will make you feel sexy telling a complete stranger, go ahead and give it a try. It may surprise you when it also turns the stranger on. 
Play with words and emojis when you sext and be real with yourself. Sexting can be the foreplay to phone sex. It can easily get you in the mood to talk dirty. You can be as creative as you want with sexting and in fact, it's encouraged. Sexting leads to wild phone sex so go ahead and meet someone new today.