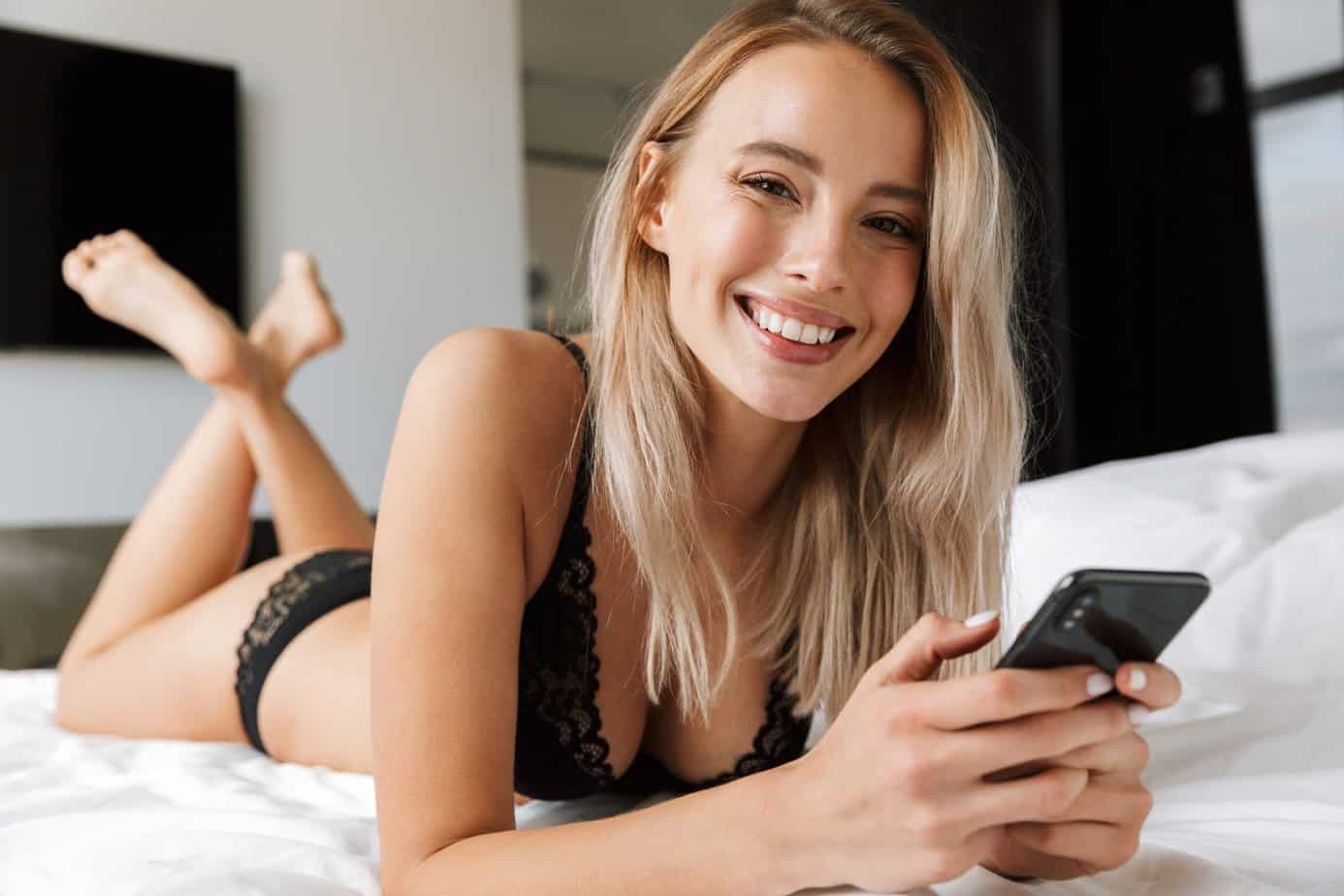 Phone sex is a creative way to get off with others on the phone. It's mutual masturbation with at least two people chatting, and there are many ways to go about experiencing hot phone sex. The phone sex chatline connects individuals to explore their desires and sexuality in any way they want to.
Phone sex is one of the only ways to practice 100 percent safe sex. You don't have to worry about unwanted emotional attachments or contracting an STD or STI because when you're done, all you must do is say goodbye and hang up the call. Most of the time, you'll meet people who know how to talk dirty, are friendly, and are horny! Phone sex allows you to meet and connect verbally with others who live nearby you and live in other countries.
The more we have good experiences with people different from us, the more we grow and understand people at large. Phone sex is a verbal expression of desire and helps you overcome any fears you may have about sex.
How to get over the initial awkwardness of chatting about sex
Chatting about sex may be awkward, and it may seem daunting to you if you're new to the phone chat platform. However, phone sex is safe, and if a conversation goes awry, it's always good to keep in mind that you have the choice to end the call or change the subject.
In terms of getting over that initial shyness or awkwardness that comes with talking about sexual desire, is to practice. The more you talk about sex, the less daunting it will be because you will get comfortable with yourself over time. Everyone on the chatlines you interact with will also likely be on a similar wavelength as they are looking for connections and dirty conversations.
Additionally, anything you tell someone on the chat platform is up to you. Anonymous play is the name of the game on the chat lines, so whatever you don't want to reveal, don't and focus on what you do want to share and experience with others.
If you find yourself uncomfortable, one option that has worked for others in the past is to concentrate on your phone, friend meaning, ask open-ended questions and have them talk more than you do. This can help with feelings of safety. Then once you feel comfortable, go ahead and express yourself!
Benefits of phone sex 
The benefits of engaging in phone sex are comprehensive! Phone sex activates the imagination and creative centers, brings an increased sense of self, pushes up one's confidence, builds new connections, and has other unknown benefits specific to you. The phone sex chatline is open 24 hours a day and every day of the week, so dial in at your leisure.
Read on below to find more information on the benefits of phone sex.
                       Activating your imagination 
Boosting your imagination and creativity can help you when problems arise and can also be a consistent way for you to play and let go of any unwanted stress while exploring. The chatlines allow you to meet new people and use your imagination and creativity to talk about desires, sex, and any fantasies you wish to fulfill on the phone.
One way to use your imagination on the chatlines is to imagine naughty role-playing scenarios, recreate wet dreams, talk about kinks and fetishes, and co-create fantasies! You can quickly come up with something that not only turns you on but keeps you and your phone friends entertained.
Increased self-awareness
Increasing your self-awareness is vital because it helps you understand what you want, how you relate to others, what you desire, how to get what you want, and more. No matter what you end up doing in your life, it's self-awareness that will take you far. Consistent phone sex helps increase self-awareness because you are talking and listening and expressing your needs and desires. You will understand what you want and learn how to speak about it.
Self-awareness helps us make better choices, understand other individuals better, and show empathy, love, and respect to self and others.
                       Boost of confidence
Confidence helps us try new things, be better versions of ourselves, and easily ask for what we need and want. Increasing confidence is a natural response to phone sex because you get more of what you want by talking and hearing others out. It reinforces that you can feel good about yourself and have fun with strangers on the phone.
Whether you need a boost of communication skills or to feel a bit better about yourself, the phone chat platform increases your chances for a boost of confidence. Communicate and build connections with people whenever you see fit and watch your self-worth skyrocket.
                       New connections 
It's important to meet new people and share ideas, desires, and life experiences because it can help you get out of your day-to-day bubble. Relating with new people helps us not feel so alone, and when we feel connected to people, we make better choices that include others and not just the self. Not to mention that new connections on the phone chat platform are fun, carefree, and sexy!
You never know who you will meet on the chatlines and what you will speak about. You never know what kinds of creative, weird, and sexual chats you may have. And there's no need to worry because you will only speak to the same person once. Ask questions and learn more about your phone friends' perspectives and fantasies. When we feel connected to others, we feel good about ourselves, and that's important!
                       Additional unknown benefits
There are likely other benefits that may be specific to you and your situation. One aspect of phone sex can benefit some. It may not satisfy all people. What you get out of talking about sex with strangers is a personal experience that often brings unique benefits.