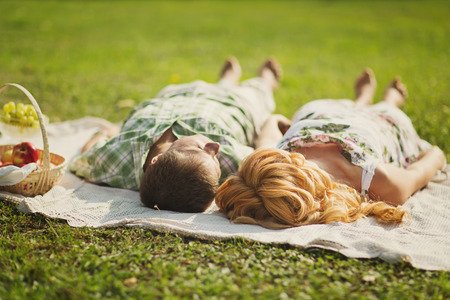 It's full summer right now in many places in the world, and there are a lot of wonderful summer date ideas that you can only do when it is nice outside. Meeting someone on a Talk121 chat line is even more fun when you have an idea of the types of dates you want to go on, so here are some summer date ideas that will please in the hot weather, no matter where you are!
Go for a walk. You can't really go for a walk in the winter – it is way too cold! Going for a walk in a public area can be a great way to get to know someone, and it's a particularly good option for people who are operating on a budget.
Have a picnic. This is another budget friendly date idea. You can make some sandwiches for a fraction of the cost it would take to eat out at a nice restaurant, grab some juice or wine and head out to a pretty spot for a memorable day at the park. You can also barbecue at a public space to show off your cooking skills.
Look at the sky. While you're on your walk or picnic, you can lay down on some grass at a local park and look at the sky. During the day, there are clouds to see and at night you can look at all of the beautiful constellations.
When it's nice out it's one of the only times you can go to a zoo, because seeing all of the animals often requires spending a lot of time outside. It's fun to gaze at animals cute and scary alike when you want to enjoy the weather and get to know someone new!
Summer is a great time to make a love or a lust connection!