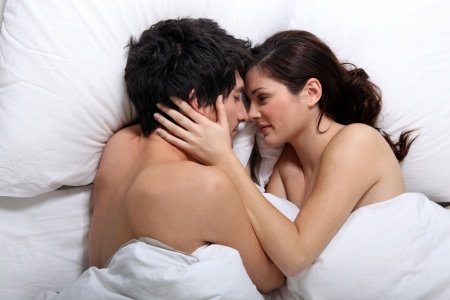 Most of the time when you drive to work, you zone out. The commute is the same every day with the same cars and the same traffic and the same lights and the same sounds on the radio. At first, the commute was new and maybe even exciting. Now, it's just the same thing every time.
Rather than making your sex life feel like your commute to and from work, continue finding ways to add pizzazz and excitement. Remember when you and your partner began having sex with each other in the beginning? It was full of passion, romance, and intrigue. You didn't know each other's moves, yet, and you didn't have a favorite or go-to position that you now resort to every night. Bring back the spark of mystery and try something new!
Now the question is this: What's the best way to learn something new in bed without getting some strange from elsewhere? The answer is likely in your hand right now. Use your phone and call someone through Talk121. Meet someone and learn a whole world of new techniques, passions, fetishes, and fun without every straying or feeling like you're cheating on your partner.
Partners on phone sex chatlines want someone to participate in mutual masturbation while you both learn from each other and help each other discover new ways to pleasure your own body. You may learn a new technique for running your finger or a feather along your skin in just the right way to turn you on. You might talk about a new position that will provide a new angle that gets things deeper than ever before! Enjoy a new method of licking or stroking endogenous areas you may not have discovered yet. The body has millions of nerve endings that are waiting to be discovered and enticed, if you're willing to find them.
Once you discover these new techniques and positions, it's easy to take them to the bedroom and show your partner. Even if you've only tried the position on yourself, r the technique is a masturbation technique, you can guide your partner's hand or body to the right spot and show them what to do. The new moves may bring back a spark to the sheets that you never even realized was missing.
If you don't entirely understand a position or you want a more involved experience with your partner, then maybe it's time for a phone sex threesome! You and your partner can call in separately or together and find a partner who wants to help you learn something new in regards to physical passion and ecstasy. Get involved with each other more intimately by having someone else give you orders and instructions on how to pleasure each other. Let your lust for each other blossom, again, by keeping the mystery and intrigue alive! Part of the fun is not knowing what to expect next!
Whether you learn new moves on your own with a single chatline partner, or you have your partner join you in a threesome, learning some new moves and surprising them with new techniques is sure to melt some of the snow around your bedroom in no time!