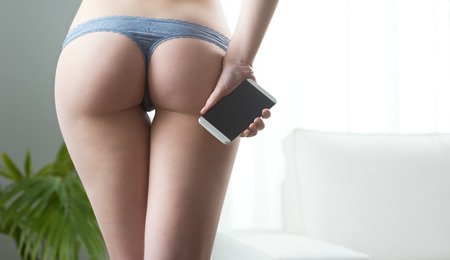 One of the best and most fun things to do on Talk121 is to have phone sex. It's easy to meet people who are thinking like you. Maybe you want to see if there is some sexual compatibility or maybe you are bored and want to have a new kind of sexual experience. Whatever you want, you can find it here on Talk121. Of course when you start to chat with someone, you will probably start with small talk about your lives. Perhaps you will talk about what you do for work and your hobbies. But how can you take it from chit chat to sexy times? Just follow these steps.
1. Start with a sexy question…but not too sexy
If you're wanting to heat up the phone call, try a sexy sentence, pick up line or question to get in the mood and see if your phone call partner wants to have phone sex. Perhaps you can ask them what they're wearing, or when was the last time they jerked off. Don't go with something too sexy and forward, it's better to ease into it.
2. Get to the meat of it
If the person seems amenable, go for the gold. Let out all of the dirty things you want to say and you might even get yourself off during the phone call. You can talk about your fantasies as well as your favorite fetishes and have a grand old time. It's easy to find someone with the same sexual interests as you when there are so many locals on the Talk121 chat lines.
3. If they're not into it…get out
If your phone partner doesn't seem to be into the sexy chat after your first query, don't push it. You can always say that you have to go and then try again to find someone who is in the same sexy mood as you. There are many people on Talk121 so you can find what you're looking for easily!