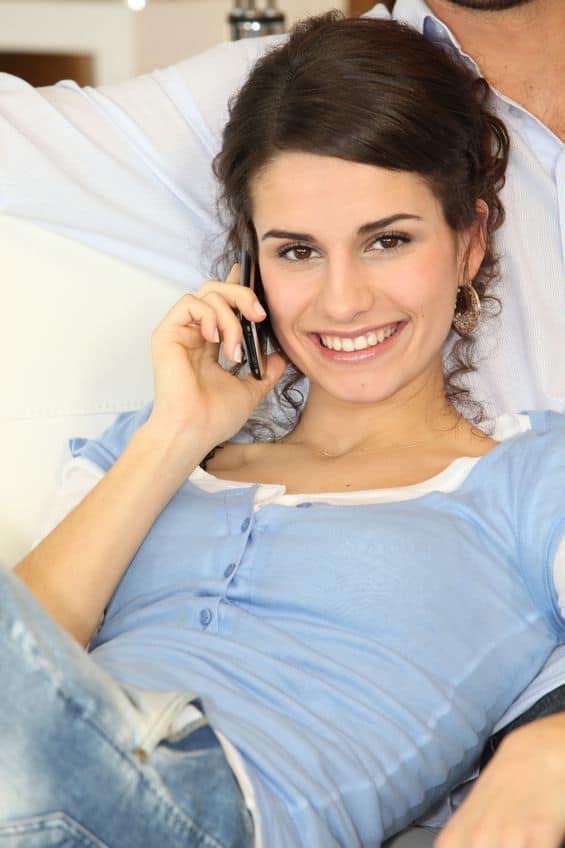 When chatting on a telephone chat line for singles, you may get someone's real actual phone number. This is only natural because as you get to know someone you begin to feel more comfortable with them and you want to get to know them in a more personal way. Well, with someone's phone number usually comes the ability for texting. Now, this also creates the ability for sexting. If you want to sext, you will probably want to send a dick pic, but there is kind of some etiquette for sending this type of picture.
First of all, don't send it just randomly. No one likes a random dick pic that is for sure. Even if your cock is amazing, just don't. That's a sure fire way to get a text lecture about respect from a lady. Now it doesn't matter what your thoughts are on the matter, this is just what the majority of ladies think and if you want to get with them, best to follow the advice.
If the sex gets hot via text message and then she asks to see your dick, this is the ultimate opportunity to send over a pic of your dick. The best dick pic is a wanted one! The techniques for taking it involve getting your cock good and hard which shouldn't be too hard if you are having some dirty talk on the phone. The other rule for sending dick pics is that you definitely shouldn't scour the internet for a pic of the best dick you can find and send that one instead of your own. You should just be honest about the size and shape of your dick so that if you get into bed later on there are no surprises with your date from the telephone chat line for singles.