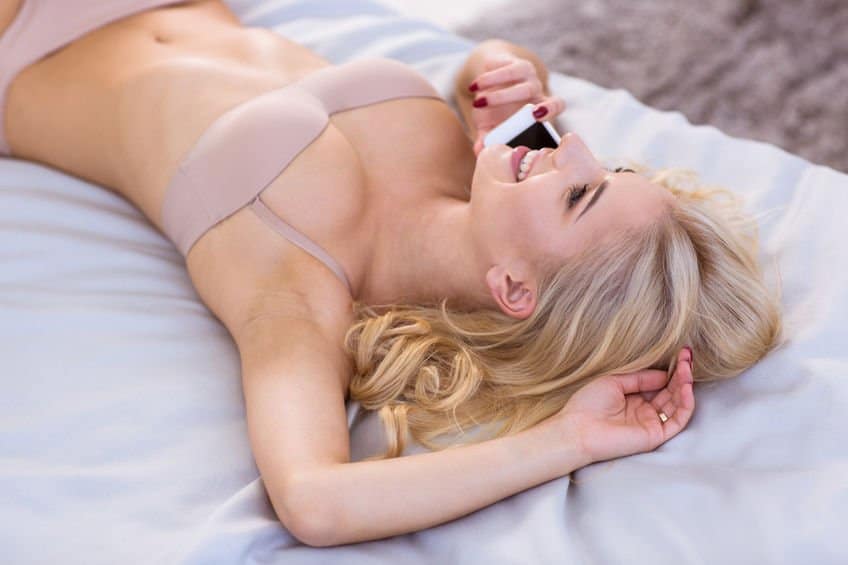 You have come to an excellent place to reach a wide variety of phone chat goals. The interactions here are specifically over the phone, allowing engaging, anonymous, interactive fun between people. With fantastic diversity available, and a wide range of needs, wants, and desires, there are many different goals that can be accomplished on this platform. The first step to reaching your goals is determining what they are. Being able to communicate these goals to other people is an excellent first step towards getting your wants satiated.
Determining Your Dating Goals
People often want to meet a specific type of person when they pick up their phone to use a local chat line. Their mindset going into a call can help to set them up for the type of experience that you want. Before picking up that phone, there are a few things you can quickly think about to focus your intentions. These will help you to attract the type of person you are interested in, whether that is a hook up buddy or a something deeper.
What Type Of Phone Chat Relationship Do You Want?
Think for a moment about what type of relationship you would like to have. Do you want a one-night stand, a friend with benefits situation, a steady phone chatline partner? Of course, it's alright if you don't know yet, but focusing on this goal can help you explain what you want to the people you will be chatting with, which will make it easier to find what you're looking for. That said, many of the people here are up for all of these things. Connecting with others here is a fantastic experience.
What Are Three Important Qualities In Others?
Before picking up the phone, think of three qualities that you want the other person to have. Do they have to be adventurous, wild and a party lover? Or perhaps you're looking for a phone partner who is looking to get philosophical? To find you're looking for, focusing on three things you want in a partner will help you find a great match, while not getting bogged down by a whole list of "must-haves."
What Is Your Timeline?
Are you looking for someone who wants to chat tonight? Do you want to talk with them on the phone for a few weeks before getting more intimate? Focusing on what you want before you pick up the phone will help you tell people what you want and also help you sift through greeting messages and profiles to find the perfect match for your needs, wants, and desires.
You Can Have Multiple Dating Goals
Excited to try out local chat lines to meet a special someone to connect with over the phone? What a good decision! Many people on free phone chatlines focus heavily on meeting the perfect person to regularly meet their needs. While that's a great goal to have, you can also have a little more casual fun in the meantime. Having multiple dating goals is OK, and it can make your wait for that special phone sex soulmate a little more exciting and happier. Just because someone might not be that perfect match doesn't mean they fill the gap of an activity partner, sexy fling or friendly confidant.
This is a top spot to have fun with a fling. That's what is great about using a local chat line to find a match. You can talk to a person before you get more physical with your phone fun, get to know them and even talk out your fantasies. That way you'll know which category they fall into for you. Whether they are a one-time fling or a regular phone partner, talking to someone prior to meeting lets you know if there's going to be they type of chemistry you are looking for.
Listen To Your Inner Voice
Some people feel odd having multiple dating goals in mind, and it's important to listen to your inner voice about what is best for you. Focusing on more than one thing in the phone line world is not for everyone, but if you can make it work for you, it's great. You'll have more fun, meet some excellent people and getting first experience is always great, Practice phone chat here, that way, when you meet the perfect partner, you'll be a pro.
Make Awareness A Focus
Making awareness a focus can pay massive dividends. Be aware of the type of person you're chatting with by asking questions about who they are, what their goals are, and what sorts of things they are most interested in. Pay attention to phone etiquette and be tactful in your statements. Rather than jumping in with a list of demands and things that you want or need, make the conversation flow back-and-forth. Articulate your words, and make sure there is plenty of space for the other person to jump in and say what they want to. By being respectful, understanding, and aware, the fun times can move forward faster.
Do Some Planning
Planning is also excellent. Due to the spontaneity of phone chat, however, it is easier to plan what your wants, needs, and desires are. If there are certain things you might be interested in chatting about, think about them before picking up the phone. Are you more interested in hearing what the other person has to say than talking, you can communicate this to them? Being aware and knowing this is the case is part of the planning process, however. Phone chat hotlines are fantastic for convenience, deeper interactions, comfort exploring sex and sexuality, and more. Think about what your goals are and bring these thoughts with you to your phone chatline sessions. The options here for fun and exploration are endless.