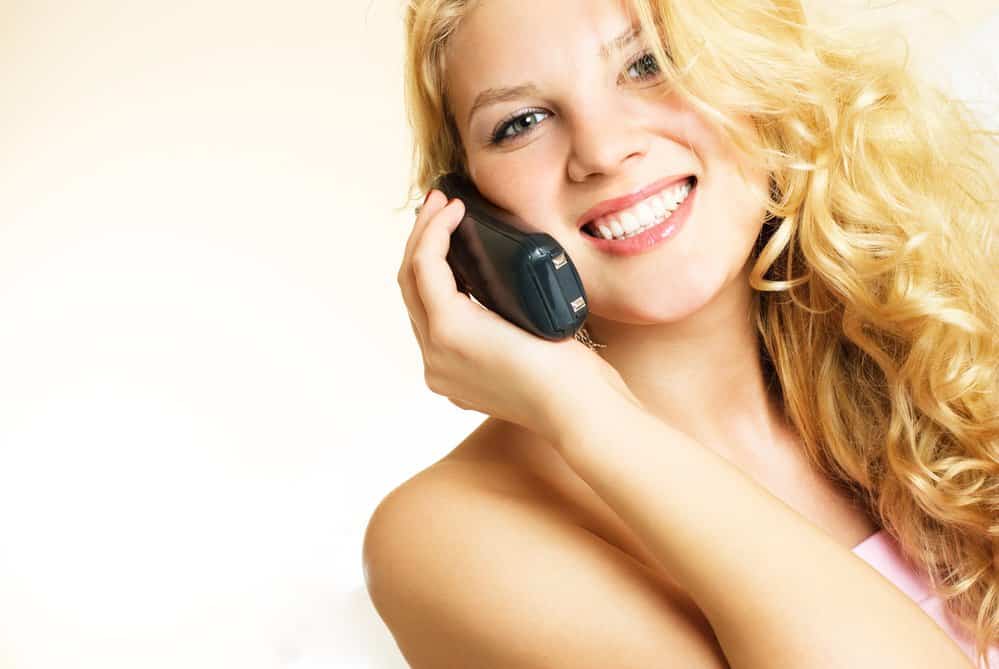 Why I turned to the telephone chatline
After a long and detrimental relationship ended, I was beside myself, depressed and stuck in my emotions. I didn't want to do the things that used to make me happy, like seeing friends or going to the gym. After some time, I realized it was only I who could start feeling different things.
I knew I wasn't ready for dating, but that didn't mean I couldn't find a way to take up some of this new free time I had after the relationship ended. The telephone chatline was the perfect medium to get out of my head and more present with strangers on the phone. The chat platform is anonymous, accessible, and has a dynamic community of like-minded people worldwide.
I thought the chatlines would be an excellent outlet for me to experience mutual masturbation and not have to worry about forging an emotional connection when I wasn't ready. What the free chatlines became for me was much more than that.
Legit! Phone sex has changed my life.
Surprised and happy so, my phone sex experiences changed me for the better. I remember how depressed I was. I wasn't sure how I would find a way out of the hole I created for myself. I knew that something had to change. I was isolating myself and not even keeping up with my responsibilities. I was wrecked.
Phone sex was the perfect way to get out of my mind and focus on the moment with other people. At first, I focused on other people thinking that I may make the conversation sad by talking about things. But once I got used to it and comfortable with phone partners, I started to express myself. I didn't say my troubles, but instead, I focused on what made me feel good. The result was a beautiful exchange chatting about desire, mutual interests, and exploring in ways I never thought about before.
Once I made phone sex a habit and would call into the platform occasionally, I felt better about my life in general for some stress relief and connection to strangers. No doubt, other positive things occurred in my life, but the phone sex community was indeed a place for pleasure and laughter.
Try it out at no cost to you
One of the best things about joining the phone sex chatline is that it's free! Usually, when you go on a friend's adventure or date, you end up having to pay for this and that, and while that's typically okay some of the time, there are other times when you're saving money or keeping things a little bit more in check.
The chatlines are open around the clock for your convenience. You can truly make the most of this kind of dynamic community with the ability to dial in at any time and without taking any money to do so.
The human connection will change your life too. 
When I was deeply depressed, I didn't realize or forgot how important connection is with other people. The telephone chatline allows you to have new relationships with people any time you dial into the platform.
The human connection will change your life. When we feel connected to people and the world around us, our good choices flow, miscommunication becomes decreased, and we enjoy our life more.
Good communication has two significant factors. 
The two significant factors of good communication are talking or self-expression and active listening. Communication is the key ingredient in life, and as it turns out, it's the primary way we connect on the telephone chatline. Developing good communication skills will be beneficial in your life repeatedly.
Talking and hearing can help you get clear about your feelings, help you feel connected with others, and help you get more of what you want. Read on to find out a little more about the two significant factors of good communication.
                       Active listening 
Active listening is more than just listening. It's engaging with the person speaking and truly being present and there for them when talking with you. Active listening is highly important on the chat platform and otherwise. It helps people feel cared for and shows a base level of respect. Active listening is one of the significant factors of good communication.
When you use active listening and develop those skills, you get more engaged in the conversations you have and therefore have better responses and take better actions that fall in line with what is being communicated and what you communicate.
There are many actions you can take to facilitate active listening. You can give a brief verbal affirmation such as saying, "I see" or "I understand." You may also paraphrase what your phone friends say to show understanding and or demonstrate concern by asking a clarifying question.
                       Self-expression
Self-expression is the other major factor of good communication. A conversation includes a minimum of two people and talking is a part of engaging in the conversation. Nobody, or at least in my experience, wants to be a part of a one-sided conversation.
The phone chat platform allows you to express yourself and feel safe about it. After your conversation, you likely won't ever talk to the same person more than once. For some, this creates a significant barrier and comfortability to talk about things they may not otherwise. Express yourself in any way that makes you feel good and enjoy the ebb and flow of listening and speaking.