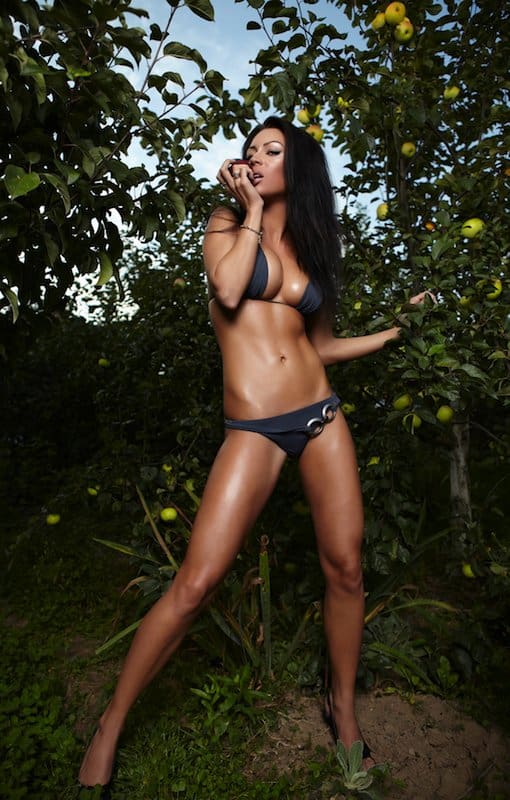 What is sexual role-playing? 
Sexual roleplay is roleplay with an element of eroticism. On the hot roleplay chat platform, sexual role-playing scenarios are created between strangers on the phone. 
Typically, each person involved plays a character or a "role" to awaken a fantasy. One person may talk about a role-playing scenario they want to awaken on the phone or both people can co-create a sexual scenario. 
There are no wrong ways to express oneself on the free chatlines and you can easily tap into your creativity with sexy strangers from all over the world. 
Perhaps one person may want to take the lead on the "roles," while the other person creates the background and environment. Sexual roleplay on the phone is a great way to connect with strangers safely, creatively, and in a way that ignites whatever your deepest and most interesting desires happen to be. 
There are no limits on what you can create and experience with others on the phone chat platform. By being open to trying new things, you will likely learn more about yourself and others around you. 
Sexual roleplay over the phone can be a way for you to get over sexual insecurities because you're playing as a different character than yourself. 
How to engage in sexual role-play over the phone
There's no special technique or how-to guide when it comes to sexual roleplay interactions on the phone sex chatline. All you have to do to get started is dial one of the free chatline numbers and you'll soon be connected to someone new. 
Then you can spark up a conversation and see where it naturally flows. Ask open-ended questions to learn more about your phone pals and even bring up sexual roleplay and your interesting scenarios. 
Talk about your fantasies and desires and ask questions to understand what your phone friend is into. The most important thing to remember is to have fun! Conversations can be whatever you want them to be, and it comes down to the elements of good communication: active listening and self-expression. 
Tips to create great role-playing scenarios
The most important role-playing scenario tip is to have fun and bring your authentic, sexual, and happy self to every conversation you have on the adult chat platform. Below you'll find some tips to create great role-playing scenarios on the phone. No matter how you develop a sexual role-play, remember to enjoy the light-hearted interactions on the phone chat platform. 
           Get weird
It's totally fine if you want to experience a popular sexual role-playing scenario like that of a doctor-patient or a handyman and housewife. However, it's highly encouraged to bring whatever unique ideas to the sex chat as well. 
There's no need to be shy because many of the people you'll connect with are looking for similar things. People active on the chatlines tend to be horny, friendly, and non-judgmental so don't hold yourself back and express your brand of desire! 
           Co-creation
Co-creation of role-playing scenarios brings uniqueness to every phone sex call because everyone is slightly different. By talking with your phone friends and developing an intimate role-playing scenario that only the two of you share, you will have memorable mutual masturbation sessions! 
You could ask your phone pal some questions about their sexual interests or bring up a past sexual situation that you would like to recreate into something new. The mish-mosh of ideas will keep the phone sex entertaining, hot, and sexy! 
You can also update one of the popular sexual role-playing scenarios and make it your own. Add a twist to the naughty student and strict teacher scenario or create a scenario where two co-workers get it on! 
Recognize the dynamics of a role-playing scenario 
By identifying that most role-playing scenarios have an element of submission and control, you can realize where you fit in that spectrum and what you want from playing in this creative manner. 
It's also a fun experiment to choose a role that you wouldn't normally do because you can learn so much about yourself and how relationships and the roles, are all in effect everything. 
           Mindfulness and being present 
The more mindfulness you bring to the moment and the conversations you're in the more you're able to fully be a part of that ever-changing moment. Mindfulness can be a fun element to add to a dirty sex conversation because it may allow you to be more giving while also committing to what you're desiring. 
In terms of roleplaying, mindfulness can help you be aware of the conversation from a bird's eye view as well as fully engaged. It can make others feel good as well. By being open-minded you'll experience a large range of desires from people you connect with. 
Being present allows you to make conscious choices about the characters and scenarios that you'll make up with like-minded strangers. By showing compassion to other's desires, you'll likely feel more connected. People who notice will likely want to make sure your desires are heard and experienced as well. 
Icebreakers to set the vibe of the call
Using icebreakers and open-ended questions at the beginning of a phone sex call helps you learn about your new phone friend. When we are playful and light-hearted it sways others to do the same for us. 
Icebreakers can be about anything and are meant to open the conversation. You can ask questions about your phone friend's experiences on the chatlines or ask about their favorite phone sex experiences. Or you can learn more about their day-to-day life. There's no wrong questions or incorrect way to start a phone sex conversation. 
Practice around the clock
The sex chat platform is open 24 hours a day and every day of the week for your convenience. No matter if it's three in the morning or noon, every time you dial in, you'll speak with someone new! With that being said, you have consistent access to practice your role-playing skills and meet strangers from all around the world!